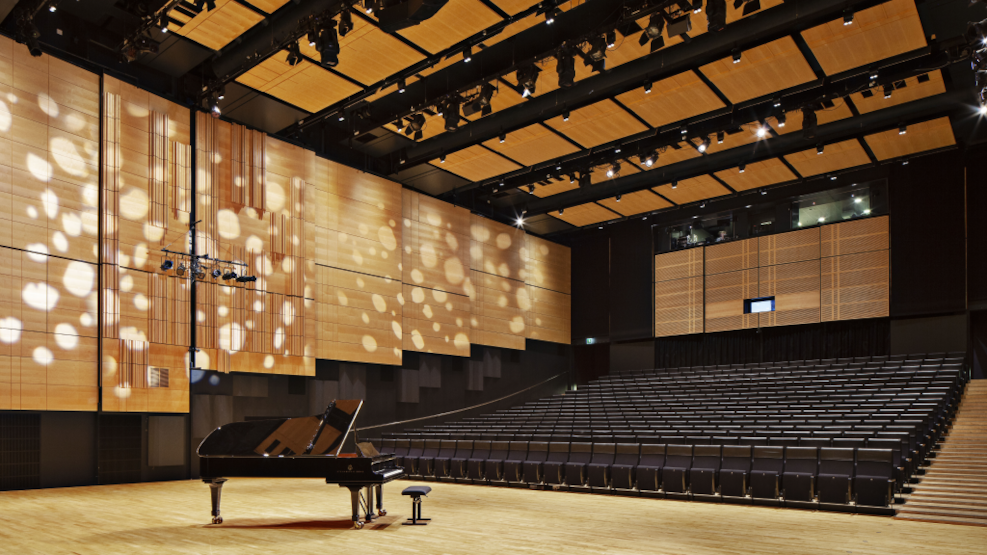 The Queen's Hall
The extension to the Royal Library was nicknamed 'The Black Diamond' and quite deservingly so.

Located at the Copenhagen Harbour Front, this sparkling black-faceted gem of a building reflects both sea and sky.

In addition to the vast library, the building houses a concert hall, the Queen's Hall, seating 600 people.