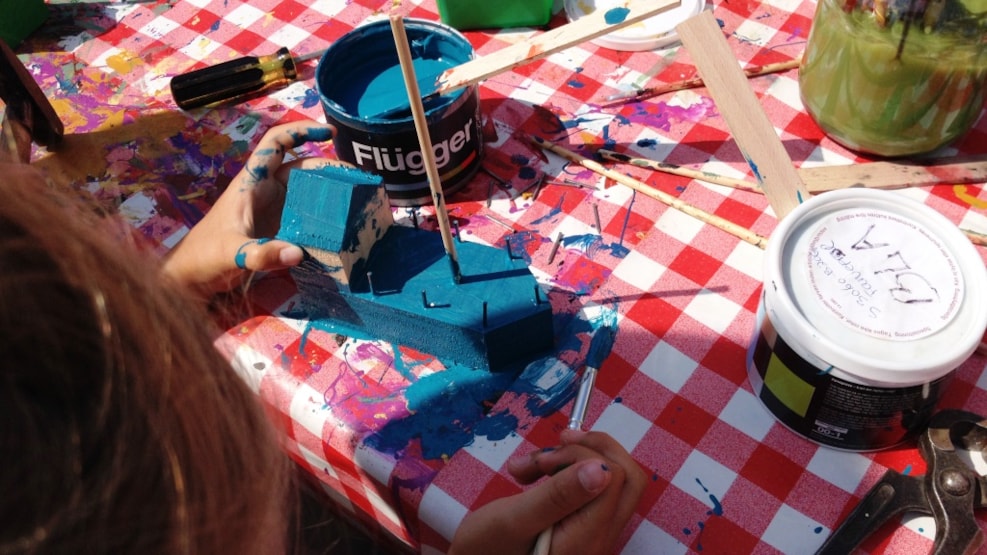 Pilot's Day
Raise an anchor, raise the pilot's flag, tie a keychain and much more when the Danish Museum of Pilotage goes out into the open for Pilot's Day on the last Saturday in July.
On Pilot's Day, the volunteers from the Danish Pilot Museum move to the port area in front of the museum to tell about the world of pilots before and now.
Amager's hunting horn blowers play fanfare from the Pilot Tower.
During the afternoon, children and adults can take part in activities such as: lifting an anchor, going on a treasure hunt, navigating a ship on a port model, tying keychains, painting his own pilot boat model, mooring and raising pilot flags on the pilot boat and much more.
There is also room for a talk about the many ships passing through the Sound and about how difficult a water in which the Sound really is to sail.
The pilots have over time saved many ships from shipwrecks, and the Pilot Museum Association volunteers are good for a story or two about sailing on the sound.