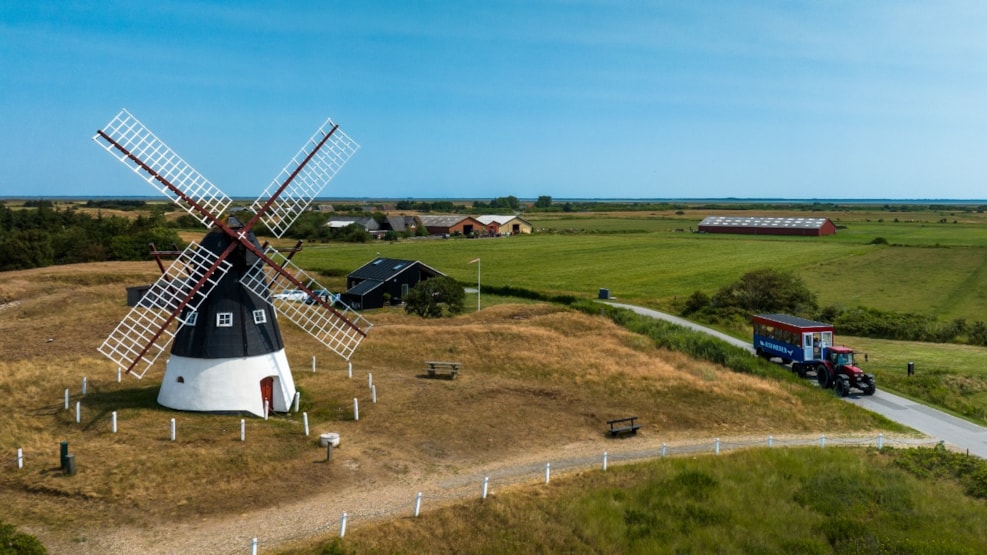 Photo spot - Mandø
The next photo spot takes us to the tidal island Mandø, which is located outside the town of Vester Vedsted.
Mandø is a small island with approx. 30 permanent residents. Beautiful nature and coast, lots of wildlife and exciting attractions.
Below you can see some of the locations on the island that are worth visiting with the camera.
The island is a tidal island, which means that the road is flooded every 6 hours. During the summer months, the tractor bus crosses the water to and from Mandø every day.
It is recommended to drive to Mandø by tractor bus. It is a great experience, where you can drive on Låningsvejen, which is a gravel road on the seabed, or directly on the seabed via Mandø Ebbevej - Visit the tractor bus website to see timetables.
If you know the tide, you can take a trip in your own car via Låningsvejen to Mandø. Information about high and low tides can be found on dmi.dk, where you can see how the water level forecast should be read.