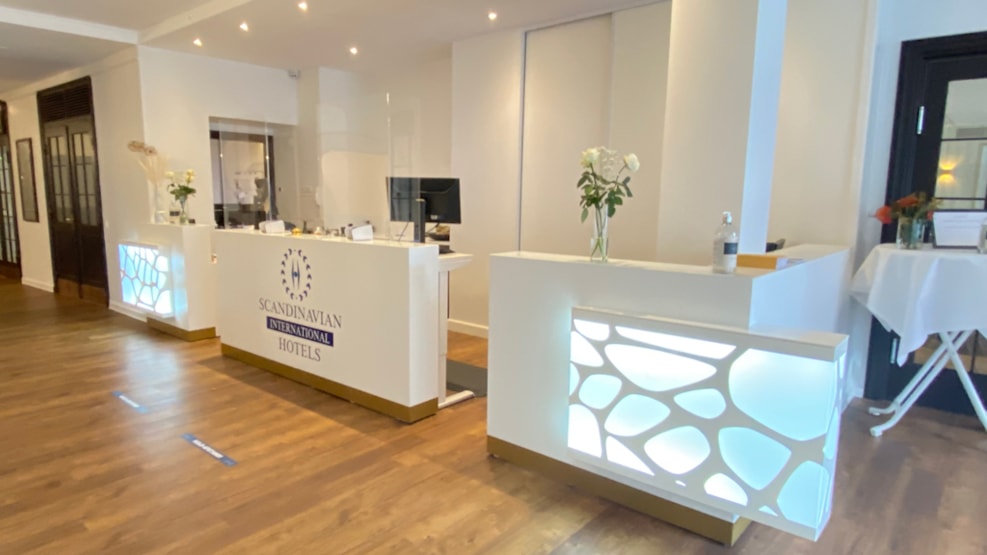 Phønix Hotel - Aalborg
Helnan Phønix Hotel- Aalborg, built in 1783, is the largest, oldest, and most famous hotel in the city. It combines the traditions of fine and classic hospitality of an international first-class hotel.
Built in 1783 as a palace to Brigadier Wiliam von Halling and converted into a Hotel in 1853. The hotel is situated in the city centre has maintained its attractive and elegant facade. Helnan Phønix hotel is known for being modern in historical frames.
Phønix Hotel - Aalborg provides our guests with Scandinavian Hospitality Luxury with comfort, elegance with simplicity, excellence with style and most of all - care. The Meeting and Convention facilities have a stylish atmosphere with a sense of amazing comfort, motivation and inspiration, and this is the reason why the Helnan Phønix Hotel is the perfect place to hold courses, meetings, and conferences.   
Read more about Helnan Phønix Hotel in Aalborg here…