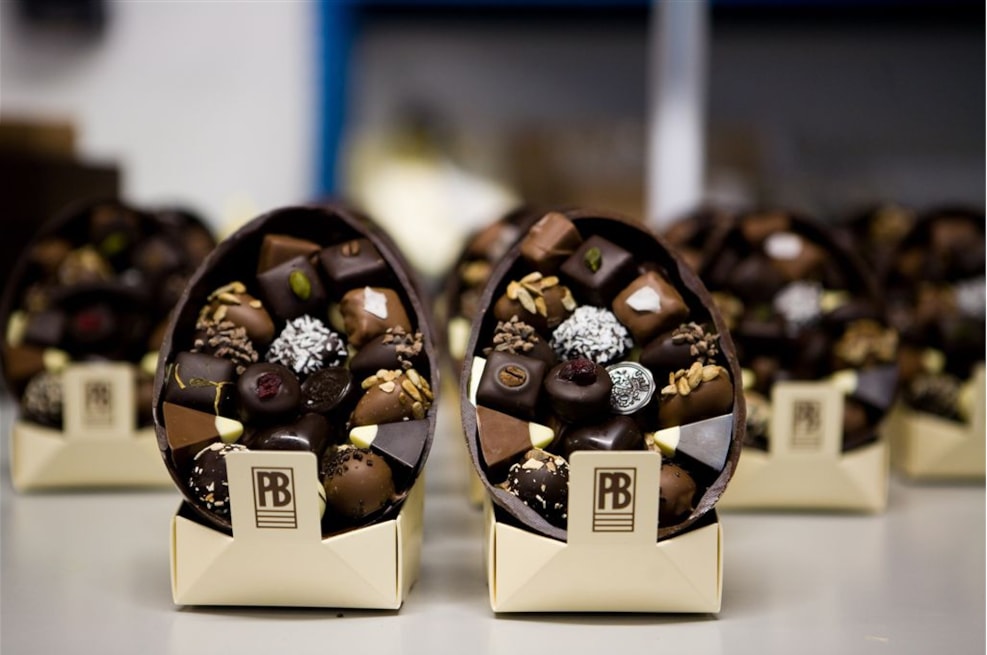 Peter Beier Chokolade - Chocolate Merchants
Discover Danish quality chocolate at Peter Beier Chocolate 
Peter Beier chocolate may be just the thing you are looking for, if you want to buy a sweet gift for someone you love.
Since opening in 1996, Peter Beier Chocolate has received several awards for their top-quality products. Company policy is creating the world's best chocolate, nothing less!

The chocolaterie only uses the best ingredients available, directly imported from their own cocoa plantation in the Caribbean!

Each piece of chocolate is made by hand. Between eight and ten different manufacturing processes are required to make the raw-chocolate alone. After processing, the chocolate is transformed into pyramid-shaped chocolates, cocoa-dusted truffles, or plum preserve with calvados. The stuff dreams are made of!
Peter Beier Chocolate also has a store in Store Kongensgade 3 in the heart of Copenhagen. Here, you can enjoy a cup of hot chocolate, coffee or tea, or you can enjoy their chocolate fondue.