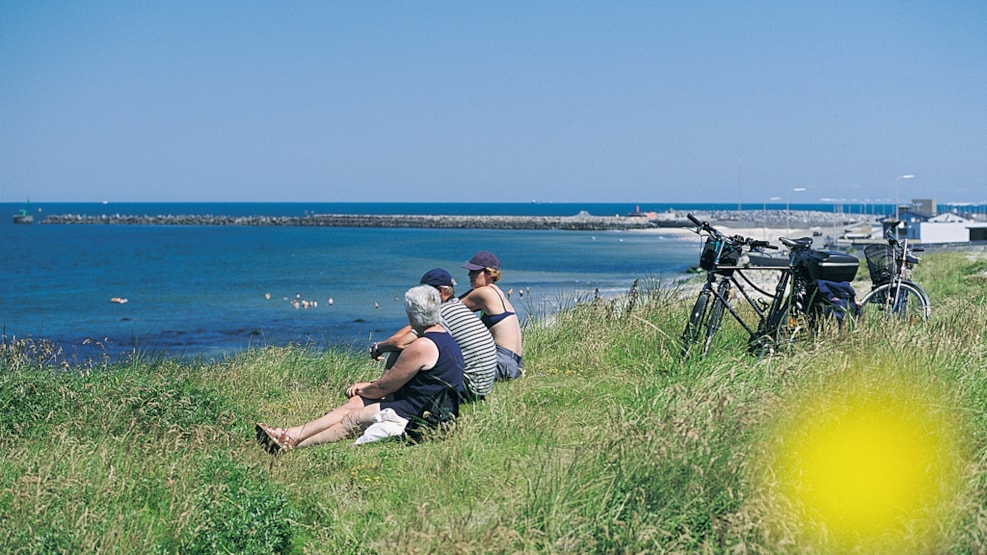 Panorama cycle route "I fiskens tegn" - 35 km
With our "Panoramaruter" (panoramic routes) you can explore the area in a whole new and exciting way by bike or walking. Choose either "I fiskens Tegn" (in the name of the fish) or "Højt over Havet" (high above sea) and enjoy nature.
On the cycling route "The fish sign" you will bike alongside the sea, along the creeks and over bridges. You will see the fishing boats – and get close to fishing possibilities. In the past the sea and the creeks were vital for the locals to survive. Later - in the Viking Age and the Middle Ages - lured the waves to adventures and travels. Today the sea and the creeks lures to go angling and to relaxation.