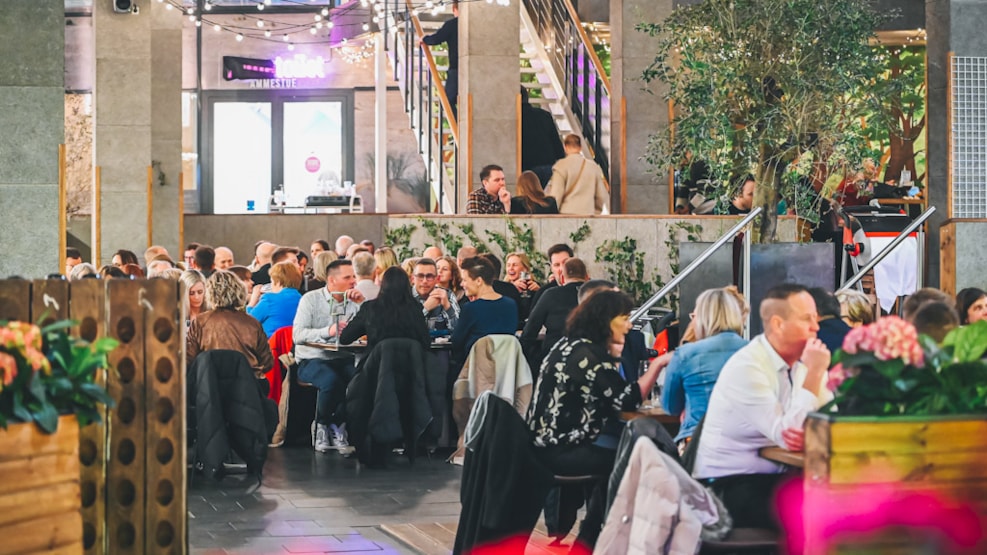 Paladspassagen Social Dining
Welcome to Paladspassagen Social Dining where you can enjoy a culinary adventure at our six exotic eateries and three bars. Here you can sit back and enjoy the delicious food and great atmosphere in the glow of the string lights under the panoramic roof.
Summer is never-ending at Paladspassagen Social Dining, even on a cold and snowy day. Here you will find a welcoming oasis where you can escape the hustle and bustle of everyday life and enjoy a world of exciting food and an extensive selection of drinks. Our wide selection of draft beers will not disappoint you, and our "wine cellar," Panope Champagne & Vinbar, offers an impressive selection of champagnes and fantastic wines.
You'll never experience a dull moment at Paladspassagen Social Dining. Here you can challenge your friends to a game of pool, shuffleboard or darts, or have fun with board games. You can also take part in our exciting weekly events, which ensure that there is always something new and exciting to experience.
No matter your age, there is always room for you at our Social Dining events.