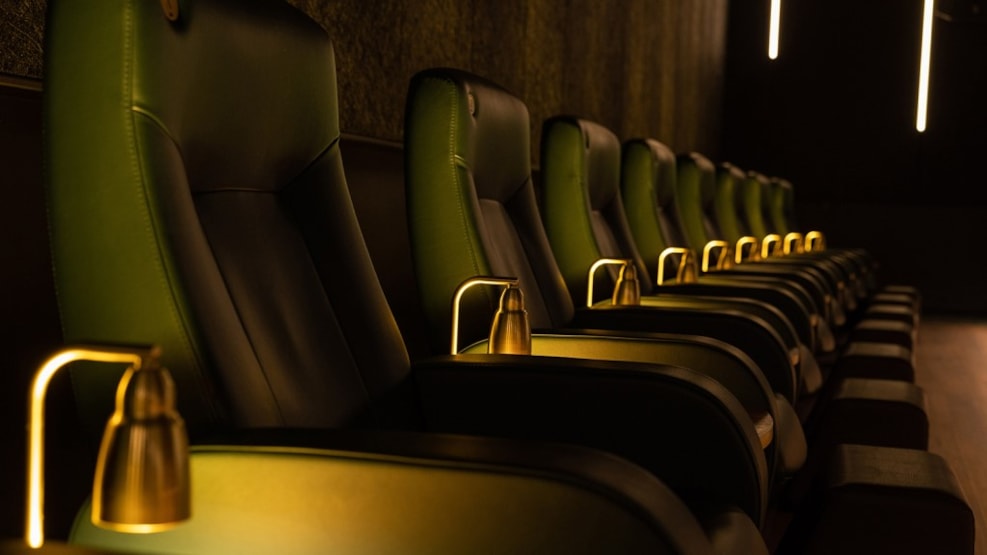 Palads Teatret - Cinema
Welcome to North Jutland's new film temple
This premium cinema is located right in the heart of Frederikshavn, opposite the newly renovated City Hall park, and with over 100 free parking spaces.
Palads Teatret is equipped with four spacious halls, and sets new standards for comfort and movie enjoyment. Only premium seating is available here, and all chairs are specially designed for the cinema in collaboration with the Norwegian supplier, produced in Europe, and covered with skins from North Jutland.
On the technical side, the cinema can offer laser-projected film experiences on Denmark's largest Cinemascope screen, accompanied by colossal Dolby Atmos sound systems. The goal here is to raise the movie experience to the highest possible level.
If you want to experience one of Northern Europe's most beautiful and most complete cinemas, then use a few hours in Palads Teatret - cinema.