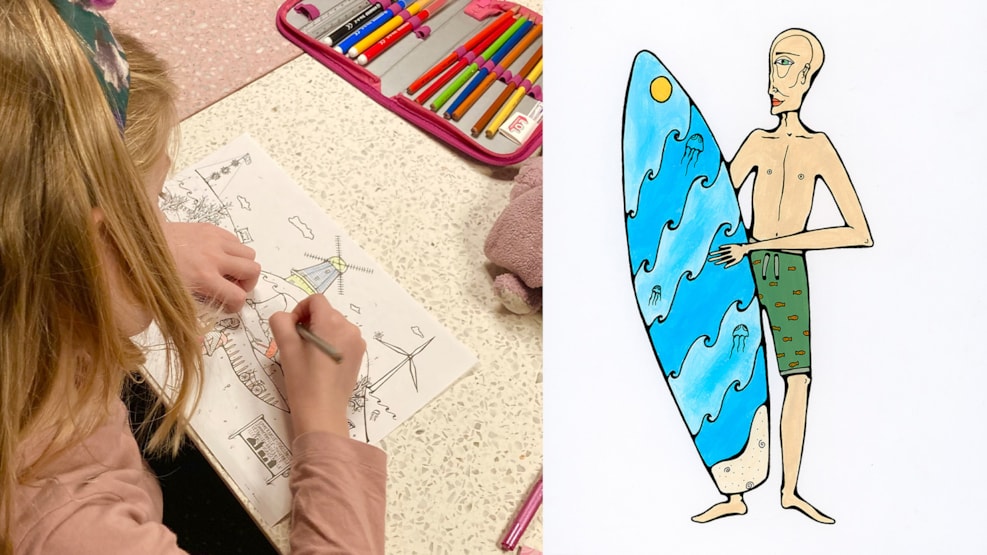 Paint your own art posters
Download and print: color your art posters with motifs from Langeland
Can you recognize the motifs in the drawings?
You may have already visited many of the places or are you getting ready for your holiday in Langeland? There are 3 drawings in total - One that is SHORES inspired, one with all the best from Tranekær and the last one we call "Best of Langeland". In each drawing you will find at least one butterfly, but do you know the story behind the many butterflies on Langeland?
Talk about the sights while you color the posters. Drawn by Silje Bruun - Download for free and print.