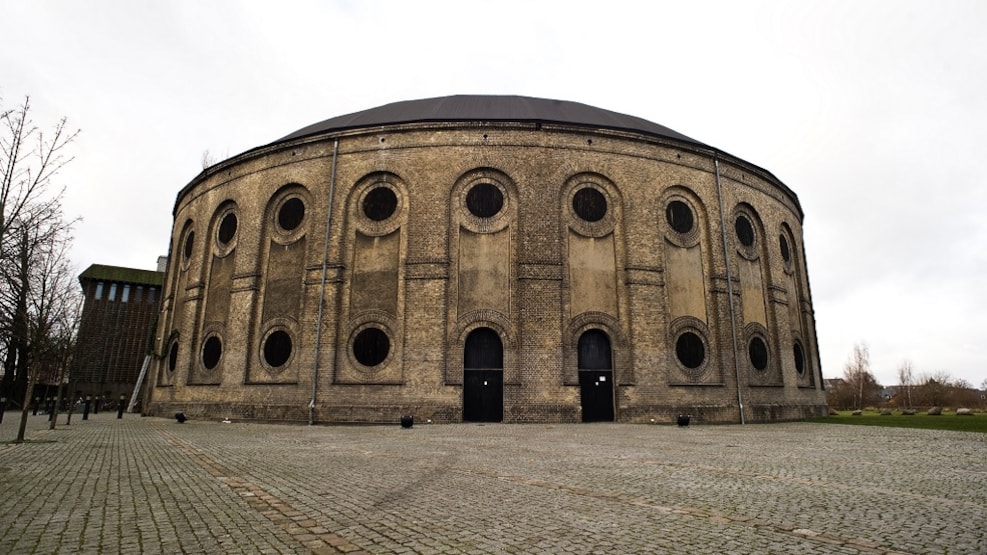 Østre Gasværk Theatre
Østre Gasværk Teater in Copenhagen's Østerbro area is established inside an old gasometer from 1883.
The gasometer was in use until 1935 and subsequently, the building was used for storing peat and later on as storage for The Royal Danish Theatre while awaiting demolition.
One Sunday afternoon in 1976 the famous Danish actor and theatre manager, Morten Grunwald, came biking past the old gasometer. Grunwald jumped in through one of the windows and decided to build a theatre inside the raw industrial building.
Since then Østre Gasværk Teater has presented a variety of shows from extravagant musicals like "West Side Story" and "Les Miserables", classic plays like "Romeo & Juliet" and "Demons" (Lars Norén) as well as new and innovative shows like "Simon" about the Danish tycoon Simon Spies, the World premiere of reinterpretations of The Beatles in "Come Together" and "Cykelmyggen Egon" about the biking mosquito Egon from the bestselling Danish children's book.
Most shows at Østre Gasværk Teater are suitable for English speakers.