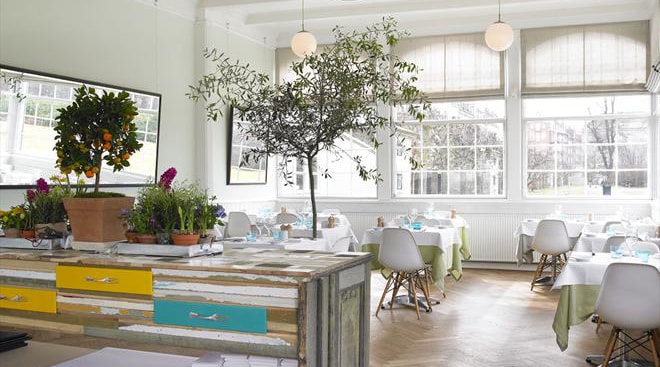 Orangeriet
The beautiful premises in King's Garden, where Michelin restaurant Geranimum formerly stood, the restaurant Orangeriet opened in spring 2010.

It is a cozy and relaxed restaurant that offers Danish "smørrebrød", shrimp sandwiches for lunch and scallops, foie gras and entrecote in the evening.

And then you can of course always go for coffee and cake, if you are visiting Kongens Have.