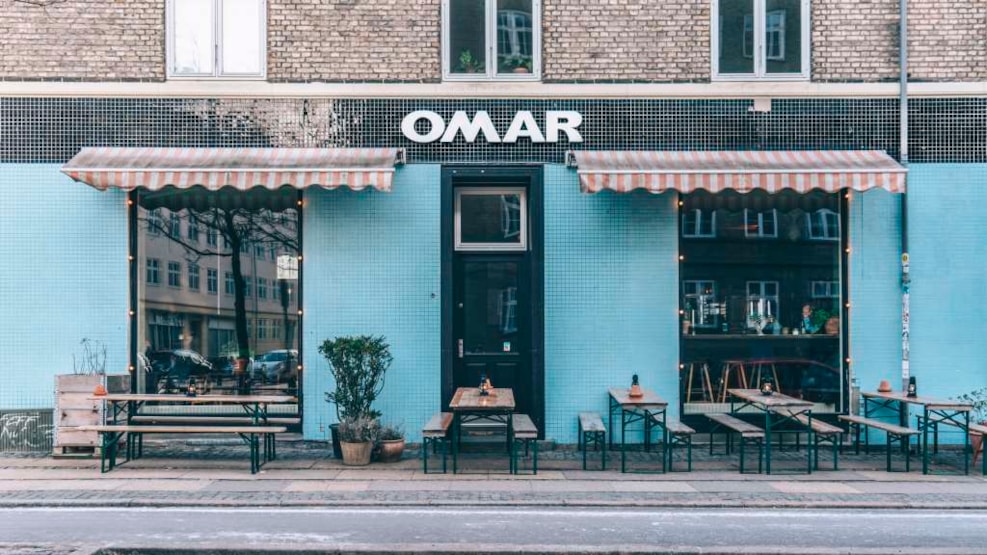 Omar
Omar is a cozy, intimate, and inviting restaurant located in Nørrebro in Copenhagen.
The address has previously housed the popular café Wascator which closed down after 12 years. The rooms have been refurbished, and now Restaurant Omar serves ambitious food and good wine. If you feel like being surprised you can let the chef choose your menu – then you will get eight specially chosen dishes at a price of DKK 300 per person. If you are up for a less fancy meal, you can also choose between the a la carte menu.
The focus at Omar is just a bit more ambitious than the old Wascator. You can still stop by for an informal lunch and a cup of filter coffee (with free refill). There is still the same low-key hygge-feel to the place and you can sit at the bar with a bottle of beer and some nice bar snacks. However the food and wine have been taken to another level, and Omar has up their game with some pretty delicious dishes on their menu and a focus on wine and brown cocktails, the ones with whiskey and dark rum. They call it a no-rule kitchen with a South European feel inspired by the South American, the Middle Eastern, the Asian, and the Danish kitchen. It is all about good taste.