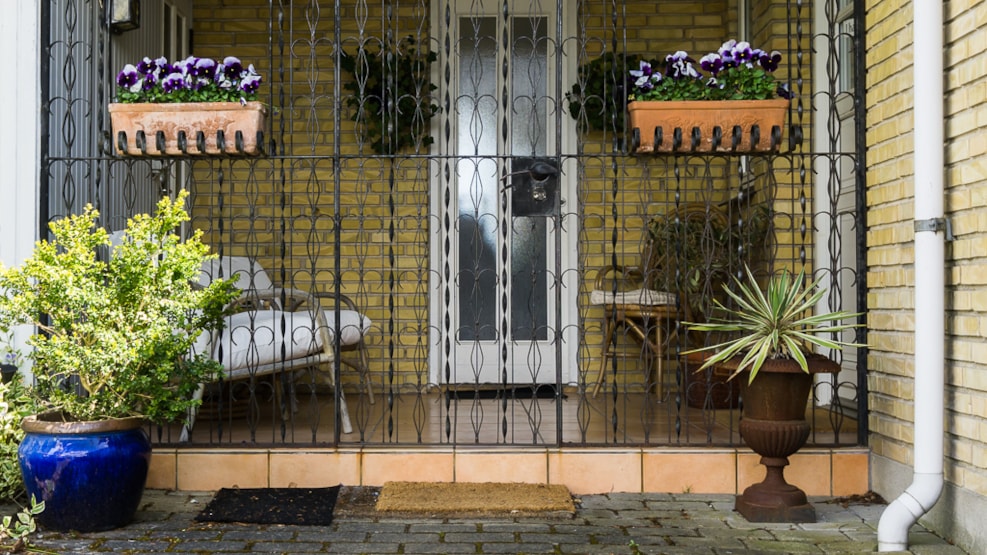 Olympiadehuset Bed & Breakfast
Olympiadehuset Bed & Breakfast is located in a villa in a cosy detached house area in Strøby Egede. Here you can easily start the day with a swim, as the beach is only 100 metres away. Olympiadehuset has a double room and two single rooms. In the double room there is a coffee machine, a kettle and a fridge and access to its own terrace and garden. The two single rooms both have a kettle and access to a fridge, so you can make your own breakfast. But it is also possible to order breakfast there if you order the evening before.
Outdoors you can relax in the cosy garden, for example, in the swing in the large dawn redwood tree. Or relax on one of the sunbeds with a good book and a view of the trees in the garden.
And do not forget to look at the wrought iron fence in front of the house, because it is a small piece of art, created by the former owner who had welding as a hobby. Here, the creative welding artist has depicted Denmark's harvest of medals and performing athletes at the Olympics over several decades.
It is only six kilometres from Olympiadehuset to the centre of Køge and roughly the same distance to Vallø Castle, and there are shops and eating places in the vicinity.