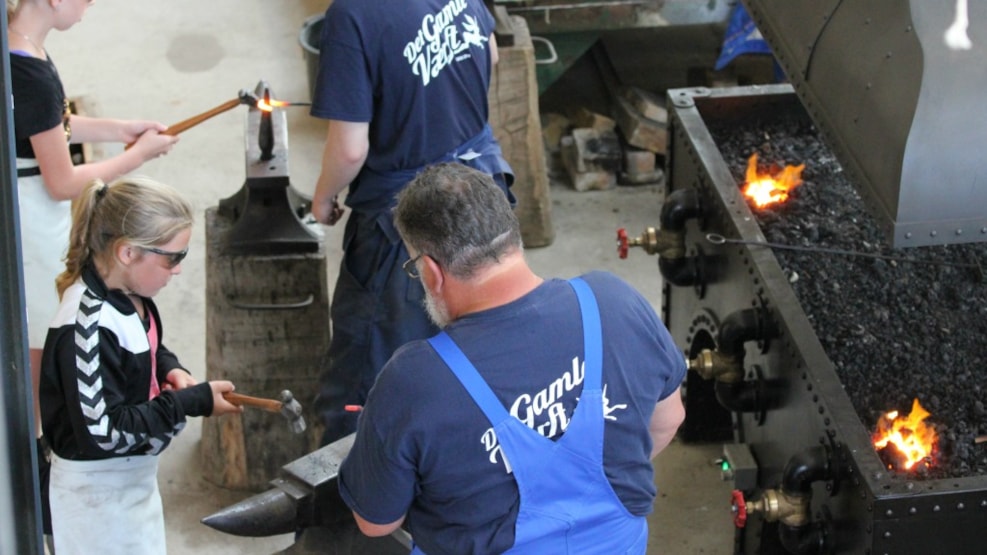 The Old Shipyard
The old shipyard is a mediator of maritime cultural heritage and Danish artisan traditions. 
Come down to the Old Shipyard at Ærøskøbing Harbor, try your hand at the craft worthy of preservation and make cool things you can take home as a gift or an Ærø souvernir.
The hall is open to anyone who wants to visit the beautiful shipyard hall with smithy, treasure hunt and exhibitions, and afterwards activities can be purchased according to your own wishes.
Tickets are purchased on the day from the store in the blue hall, next to the yard. It is also possible to buy a tour pass that is valid for entrance Monday - Thursday, and includes all activities with a blacksmith's school, barley bath house and sailors' school. Read more about the yard's upcoming events, for example during the summer holidays or for camp schools here.