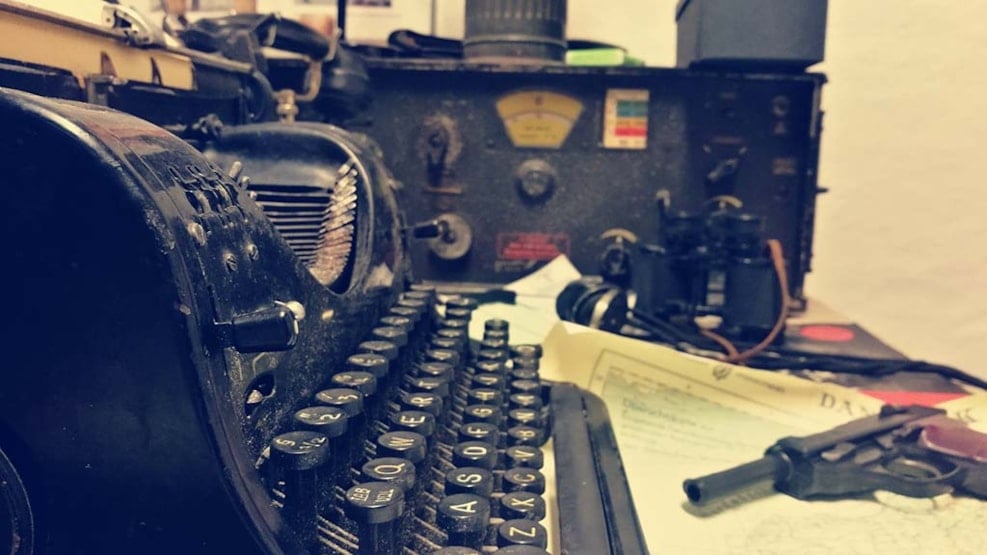 Occupation museum Fyn
What was the German occupation like on Funen? See the German bunkers, scenes from everyday life during the occupation and get the story of Funen during World War II and the occupation.
The occupation of Denmark and Funen
Air base Beldringe was built by the German occupation force in 1943-44. About 200 families had to leave their homes to make room for the German soldiers.
The occupation force transformed the town of Allesø. Houses and farms were adapted to the needs of the Germans. At one farm all walls were torn down, and where the farm family used to live their quiet lives, the Germans now raised pigs. Other farms and houses were used as garages, field hospital, and dining halls. There were also a prison, workshops, and even a movie theater. The modern day Allesø Arena, originally built as a German aircraft hangar, is a relic from the occupation period.
The occupation museum in Beldringe
In the museum bunker, you will learn about the largest German construction project on Funen. You will experience what it feels like to be working in the dimly lit rooms of the bunker. Inside the Rosendal farm building, adjacent to the bunker, you will get to know the history of the resistance movement on Funen. Accounts of acts of sabotage and resistance fighters, but also of liquidations and German acts of terror.
The town of Beldringe was marked by the construction of the runway, air-raid dugouts, the taxiway enclosing the entire field, and several bunkers. The 5000 Danish workers also made themselves seen and heard. 
After the liberation, about 2000 refugees from East Prussia moved into Allesø. The refugee camp existed till October, 1947. They left behind a sad sight to greet the former citizens of Allesø, when they were finally allowed to return home. Apart from their homes having  been vandalized, the shortage of firewood had forced the refugees to use anything burnable in the houses – doors, panels, gates, and even loft beams had been ripped out.
In the kitchen and dining area, you can see how the illegal newsletters of the period were secretly printed, and what every day life was like for the people of Funen.
Opening hours:
May 1 – August 31
Every Sunday 11 a.m. - 3 p.m.
September 1 – April 30
First Sunday of the month 11 a.m. - 3 p.m.
Groups of min. 10 persons are welcome year round with prior reservation.