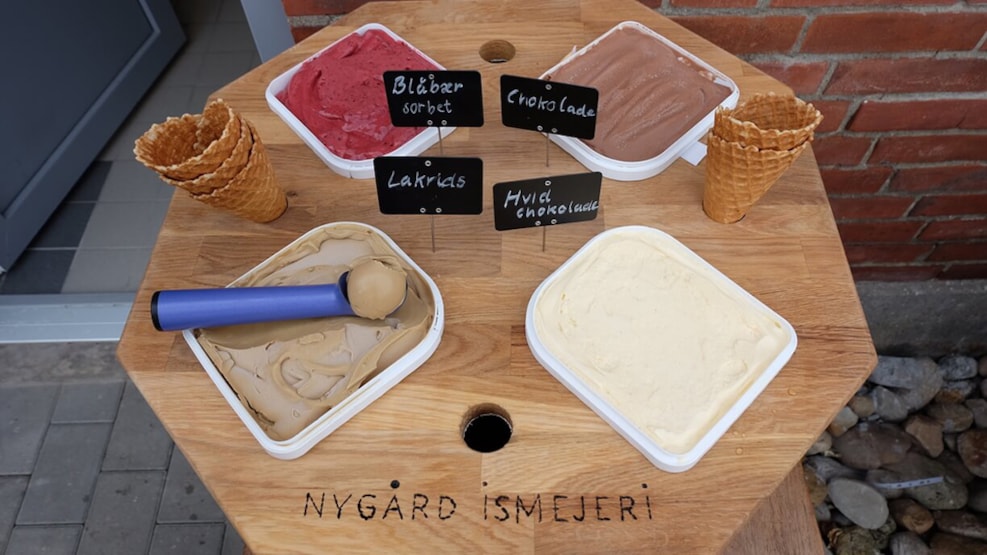 Nygård Ice cream and farm shop not far from Billund
Tasty ice cream produced from ingredients from own cows and is 100% free of additives
With the dream of starting a farm shop, Nygård Ice cream and daisy shop started in the spring of 2017.
The ice cream business is the family's shared passion and hobby. Here you can find products of the highest quality with no compromising on taste or commodities.
The ice cream is produced from raw milk from own cows and is 100% free of additives.
This means that the ice cream is always freshly made. In addition, fresh and delicious fruits are always used in the ice cream when they make fruit-flavored ice cream.
In regards to opening hours - check out website or Facebook