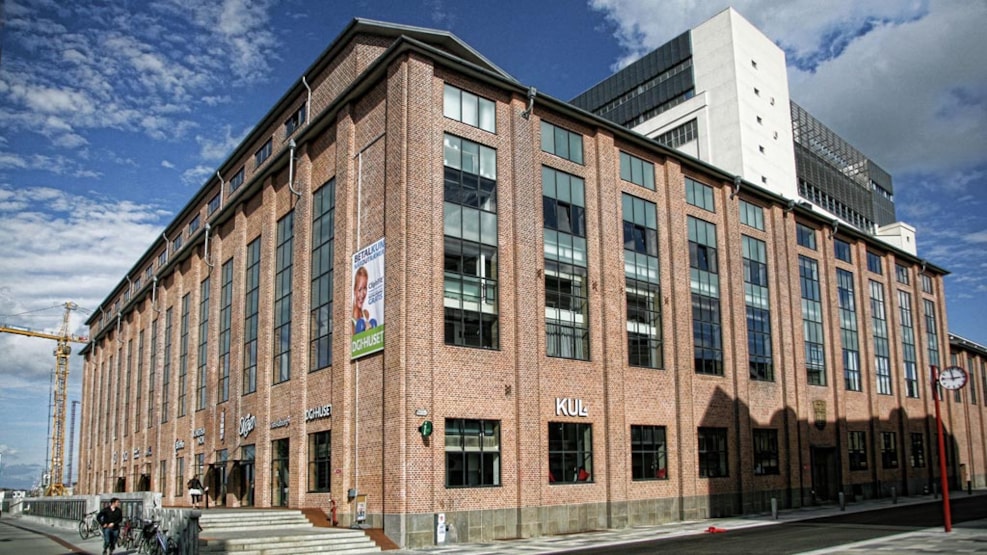 Nordkraft
Nordkraft is the central culture house in Aalborg and includes a theatre, a music venue, a cinema, a sports center, tourist information and much more.
Biffen (in Danish) is the resident, independent film theatre in Aalborg, and shows films, movies from festivals, short films, short features, and silent movies in its 3 theatres in Nordkraft.  

Kunsthal Nord (in Danish) is also worth a visit. KunstVærket, the regional centre for dissemination, education and production of art in Northern Jutland, displays their works in Kunsthal Nord.  

If you're after a nice lunch or a delightful dinner, then visit Restaurant Azzurra (in Danish) in Nordkraft.  
Travel sustainably with bus and train in North Jutland
Getting around North Jutland with public transport is effortless. Plan you trip with bus, train or 'Plustur' on rejseplanen.dk.