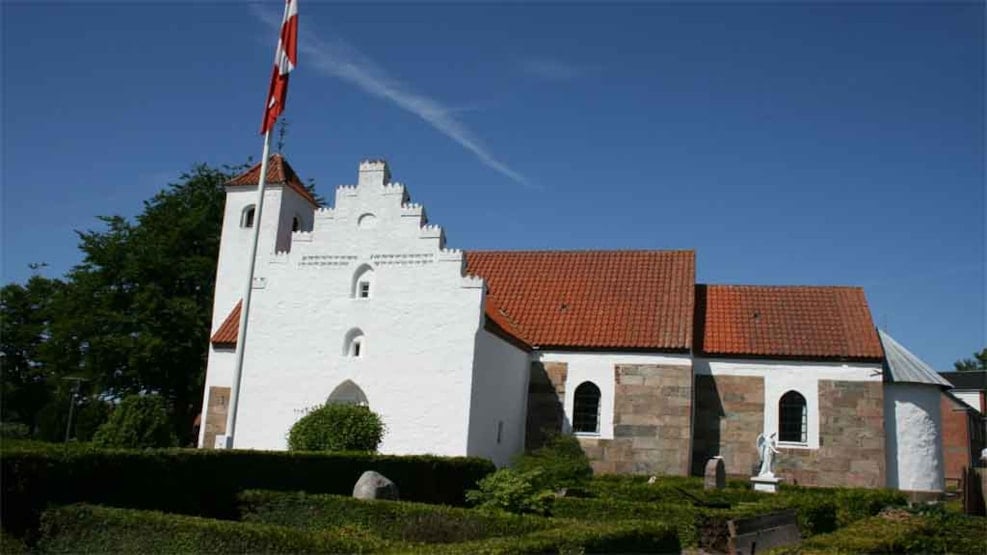 Nimtofte Church
The church in Nimtofte is right in the middle of the village. Ship, choir, and apse were built in the 12th century in granite squares and raw fieldstones.
The church has a Late Gothic stilt tower. The spire of the tower carries the four corners of the world.
The rectory barn was built in 1599 and is the oldest preserved rectory barn in the country. It was allowed to remain when the old parsonage was demolished and replaced by a new one in 1922. In the barn, there has been established a small agricultural museum with old tools.
In 2016-2018 Nimtofte Cemetery has undergone a major renovation with new hedges, as well as a nice new entrance from the parking lot at Vinkelvej.
open at 8-16