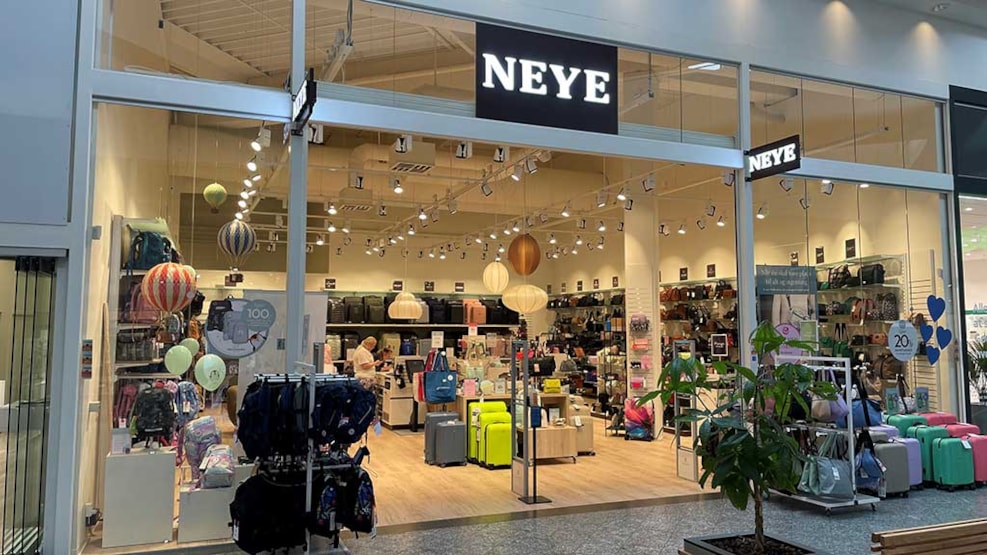 NEYE (herningCentret)
At NEYE, we are specialists in everything within bags, rucksacks, suitcases, school bags and accessories. We donate all our profits to cancer research - so every time you shop in NEYE, you support the fight against cancer.
At NEYE in the Herning Centre, you will find the best selection of bags, rucksacks, and suitcases from all the well-known brands such as Samsonite, Fjällräven, Markberg, DAY ET, Adax, Beckmann, and many more.
Our large range in fashion, leisure, and travel is carefully selected, so you can be sure to find all the popular styles, regardless of whether you are looking for something for yourself or a loved one. We are specialists in our field and are happy to advise you, so we ensure that you get the right product for your needs.
We are the market leader in the industry, also when it comes to school bags for both big and small children.
Since 1977, we have donated all our profits to cancer research. The NEYE stores are owned by the NEYE Foundation. This means that no matter what you buy from us, the profit goes to a good cause.