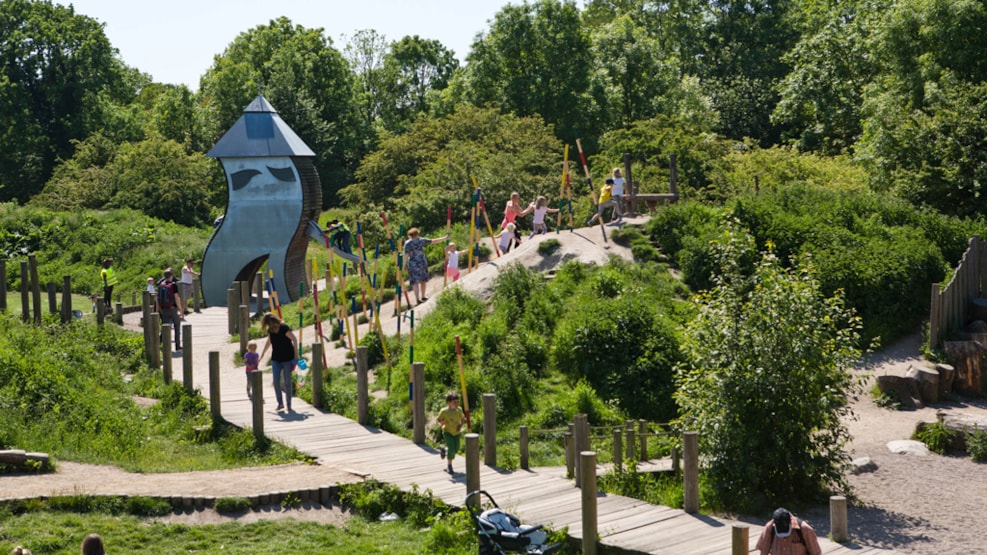 Nature Playground
Placed in the park Valbyparken in the Copenhagen outskirts there is a 20.000m2 nature playground where you will find outdoor challenges and playful experiences that can get your heart rate up. 

This natural playground is the largest in the country.
The area consists of low hills dotted with paths and walking tracks. There is a village of willow houses surrounded by wattle fences, areas with wildflowers and sand, a snail-shaped earthwork leading to a great lookout point, climbing grounds, ropes etc. The entire area is enclosed by a footbridge connecting the five towers at an altitude of 0,5 metre above the ground. 

The idea behind the playground is to provide an alternative to the abundance of commercial amusement parks. The Valby Park in itself is always worth a visit. It boasts 17 circular theme gardens and a huge beautifully laid-out Rose Garden.