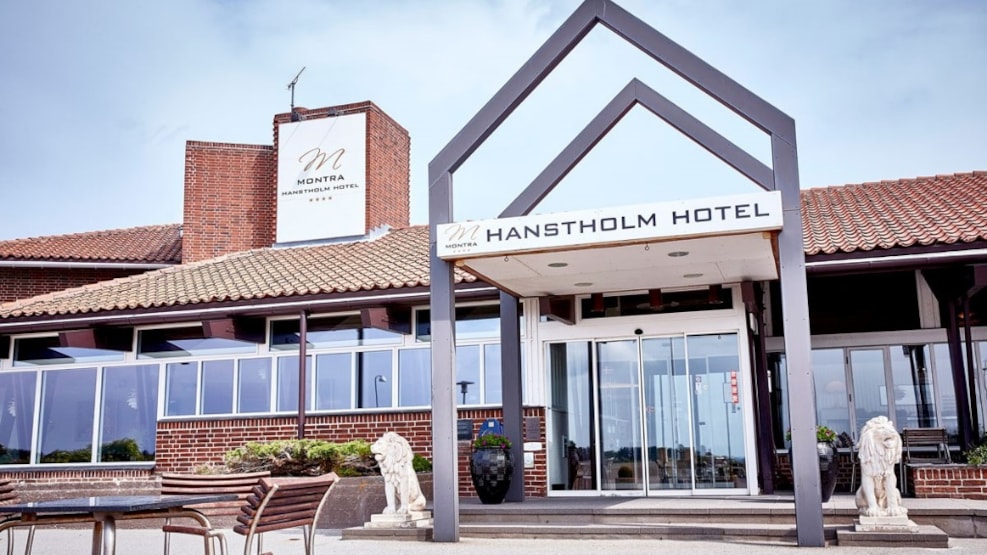 Montra Hotel Hanstholm - Conferences
Hold your meetings, courses and conferences in beautiful North Jutland.
Montra Hotel Hanstholm is a large, modern four-star hotel and conference center.
We are surrounded by fresh air, wind, sand and water with the North Sea as the nearest neighbor - on the edge of National Park Thy with over 4000 hectares of dune heath landscape and a rich wildlife, including the wolf.
We consider ourselves one of the best conference hotels in Jutland - we can meet your needs, so you just have to concentrate on your conference.
The hotel has 6 conference and meeting rooms.
One and the same room can be reserved for up to 400 people. Up to 5 group rooms with a total capacity of 400 people can be used.
We always advise on which meeting room (s) will be most optimal for your conference and thus give the best result for participants in the conference.
We arrange the premises with you, so you get exactly the course and conference venue you want. With the variety of conference facilities, we can accommodate everyone for both individual conferences and conference stays over several days.
So come and find inner peace - away from the hustle and bustle, so you can immerse yourself and concentrate in cozy surroundings.
At Montra hotel Hanstholm, you will find combined hotel and conference facilities, where you can tailor your course stay in our conference room in northwest Jutland. It is at the end of the world that everything gets a new beginning.
Of course, there is the possibility of course stays at our conference hotel in North Jutland, where you can spend the time before, between and after conferences relaxing and recharging for more meetings and conferences.