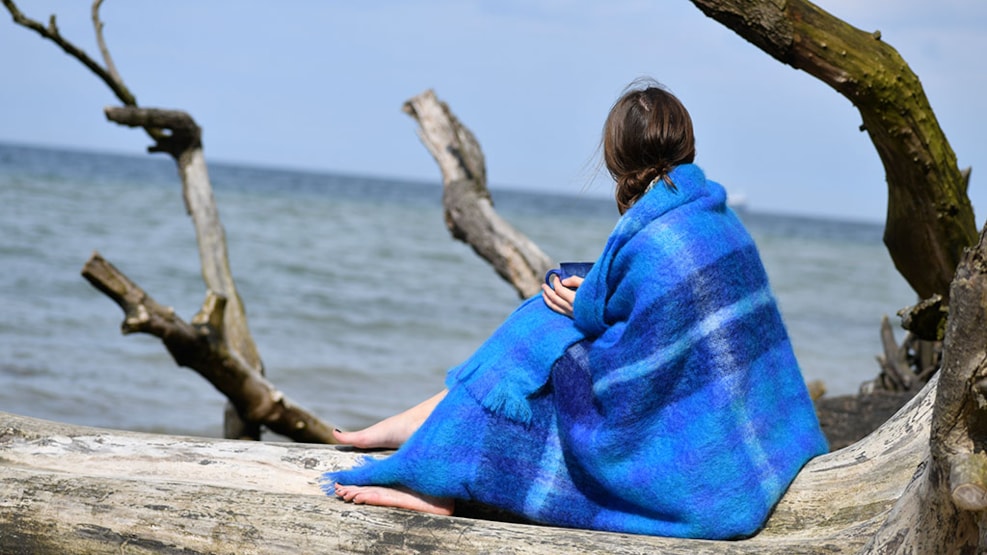 Mohairyarn - Von Broich Mohair
There is no hair like mohair
At "Von Broich Mohair" you are taken into the world of Mohair. Here you not only buy quality, you also get an exciting description of the unique goat hair "Mohair".
The store offers a large selection of mohair socks, plaids, ready-made knitted sweaters and soft mohair yarns and much more. The shop is therefore not only interesting for those who knit, but is also interesting for everyone who places importance on natural products, quality, responsible production and especially animal ethics. These values ​​are absolutely crucial for Annette and Ulrich, who are the owners of the store.
The couple has been involved in mohair production and sales since 1992, originally as Mohair breeders. For 20 years, they bred many hundreds of goats, and the passion for the beautiful animals has not stopped, even though they have sold the goats. Today, they deal solely with the trade of the unique material with an incredible number of possibilities and fantastic properties. Mohair is warm when it's cold, comfortable when it's warm, soft, durable, water-repellent, light and shiny. And if you think that mohair products are always very furry, you are wrong. It's just a matter of processing, but you can hear more about all that by visiting the farm in Bratbjerg, which is situated in beautiful surroundings.