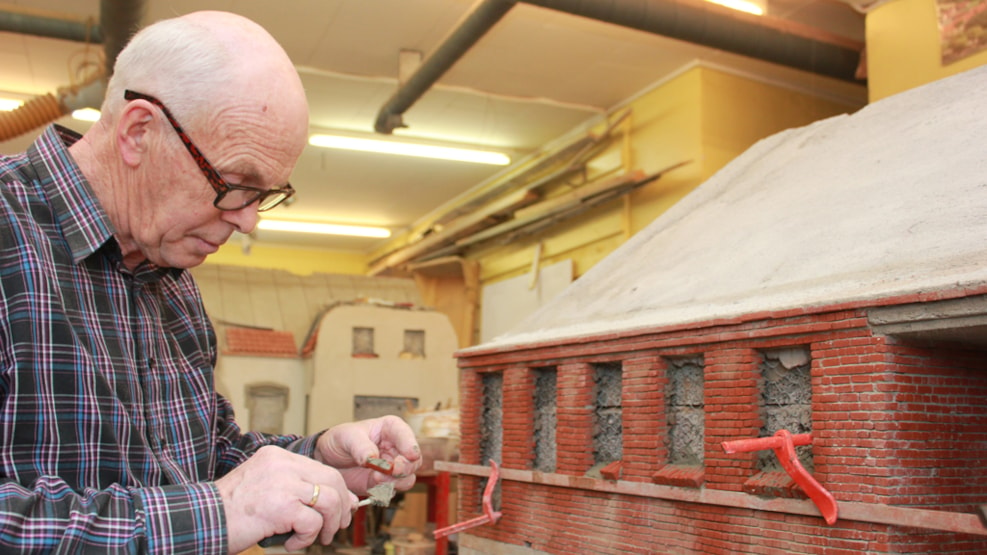 Minimurerne i Varde
Without the minis, there would be no Varde Miniby - and this is exactly what makes it particularly interesting to visit the minis' workshop. Here you can experience how the miniature bricks are fired and how the small houses are built. It is a very special experience as the minis are passionate about drawing, building, constructing and experimenting.
Minimurerne in Varde are part of Varde Miniby, and without the minimurerne there will be no mini-city.
With the minis, they are always good for an exciting story, and are happy to share their craftsmanship about everything from bricks to door frames in miniature.
Visiting the workshop is a very special experience, as this is where the small bricks are burned, masonry and joinery. In addition, it is also here that creative solutions are devised for the small houses in the mini-city.
Among the minivars you will find several retired masons, as well as others with other craft interests. As a minor, you experience special challenges, and there are never standard solutions.
In addition, all minimizers are also passionate about drawing, building, constructing and experimenting with the right detailed solutions for new mini-houses for Varde Miniby. It takes dexterity, precision and good imagination to produce the teardrop-shaped bricks, accurate bricks and important details that make Varde Miniby a special experience.
The houses are made after a great deal of prior research work, where Varde's local history archive delivers numerous historical documents that are carefully studied so that the houses become realistic in miniature.
Much of the minors' time is also spent restoring the existing buildings. This is important work to ensure that the original buildings remain part of the Varde mini-city.
Find more information about opening hours and much more on the Minimurers' website.