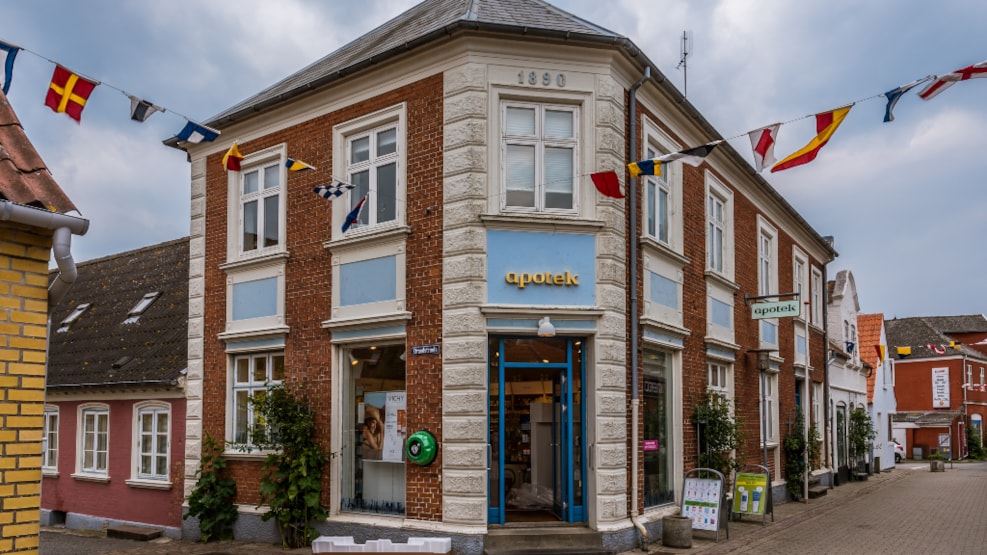 Marstal Pharmacy
If you're buying sun screen, prescription medication or something third, you need to go 'round Marstal Pharmacy.
Marstal Pharmacy is the only pharmacy on the island.
Furthermore, all grocery stores on Ærø sell non-prescription medication.
Have pharmacy articles delivered to Ærøskøbing or Søby
The pharmacy offers items delivered to other parts of the island. Contact the pharmacy for further information.