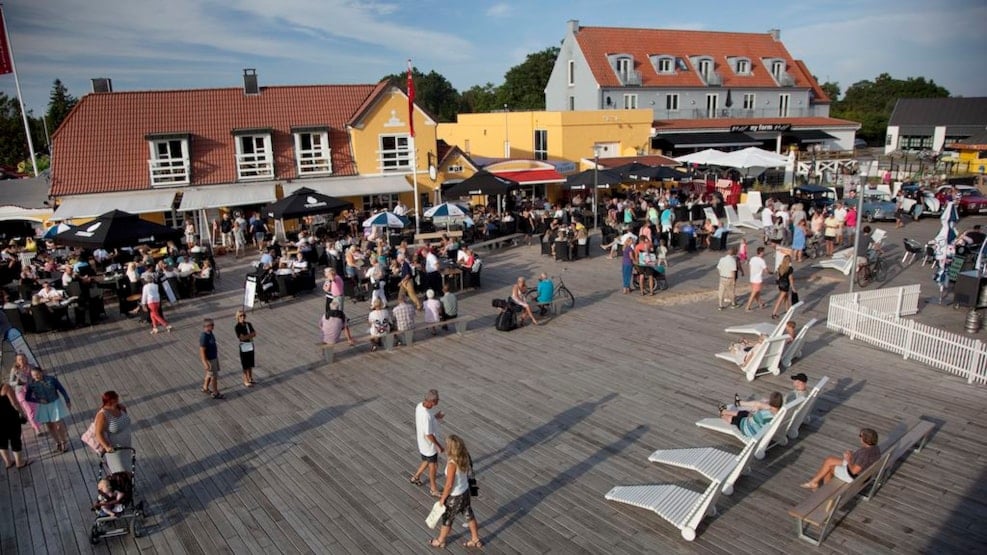 Marielyst – the old seaside resort
Experience Falster's old seaside resort, which offers a wealth of experiences for the whole family all year round.
Not far from Denmark's southernmost point is the holiday resort Marielyst, which for more than 100 years has been the preferred seaside resort on the Danish east coast. Here is a southern atmosphere with outdoor dining in cafes and restaurants. During the high season, the square abounds with local artisans, who get the atmosphere to sizzle between paintings, ceramics and wicker wicker.
In addition, there are exciting activities for the whole family, including salsa and yoga. Throughout the year there is a wide selection of shops with clothes, wine and specialty goods from the area, and there is a wealth of activities in the area including golf, bowling, mini golf, segway, go-karting and paintball.
The city has a long history. On the beach road stands the memorial from the storm surge that ravaged the city in 1872 and claimed the lives of 80 people. After the disaster, the area's tenacious people set about securing the coast, and the result can be seen in the dunes that are still to be found along the beach today. Another historical feature is Marielyst Folk High School, the four-winged farmhouse, which from 1906 to 1971 was a summer guest house for the area's tourists. Since 1971, the college has invited seniors to educational courses.
Today, the city is known for Denmark's largest wooden terrace, where you can stroll with bare toes, in flip-flops or hiking boots. In the square you can enjoy the terrace in the sun loungers with an ice cream or a drink in hand. The terrace leads directly down to the 17.5 km long, white sandy beach, where you can jump in the wave blue or go out to the Bøtø Nature Area.