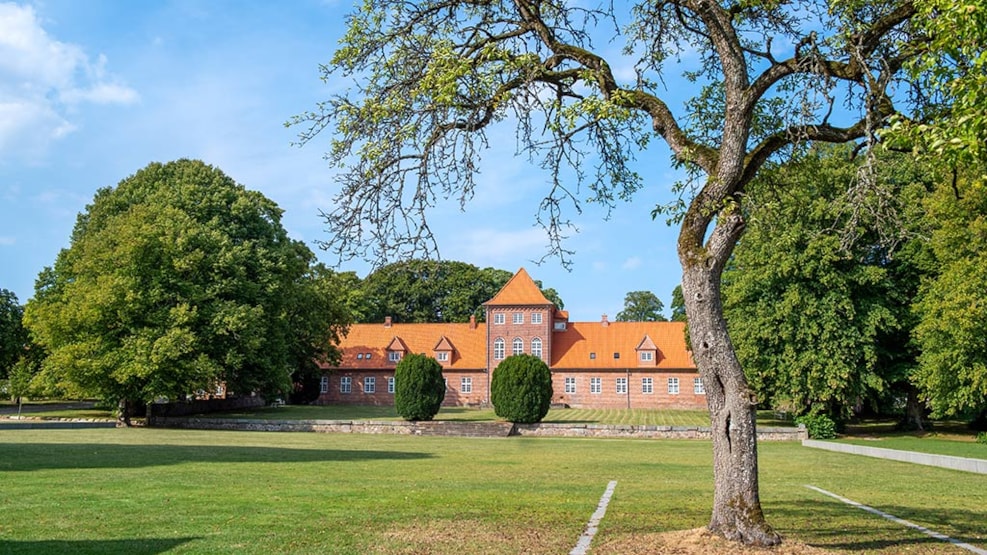 Manor House Hald Hovedgaard
Hald Hovedgaard is located in beautiful surroundings near Hald Sø close to Viborg. The manor house was built in 1787 as the last of "De fem Halder". 
Hald Hovedgaard houses The Danish Centre for Writers and Translators, which offers residencies to writers and translators. The manor house is closed to public access but the the parks around the manor house are public.
Start your exploration of De fem Halder (the five "Halds") at the parking lot by Hald Hovedgaard. Right next to the parking lot you will find a visitors center, where you can read more about the historical area and the five historical sites, where strongholds, castles and manors have been.
See what others are sharing on Instagram