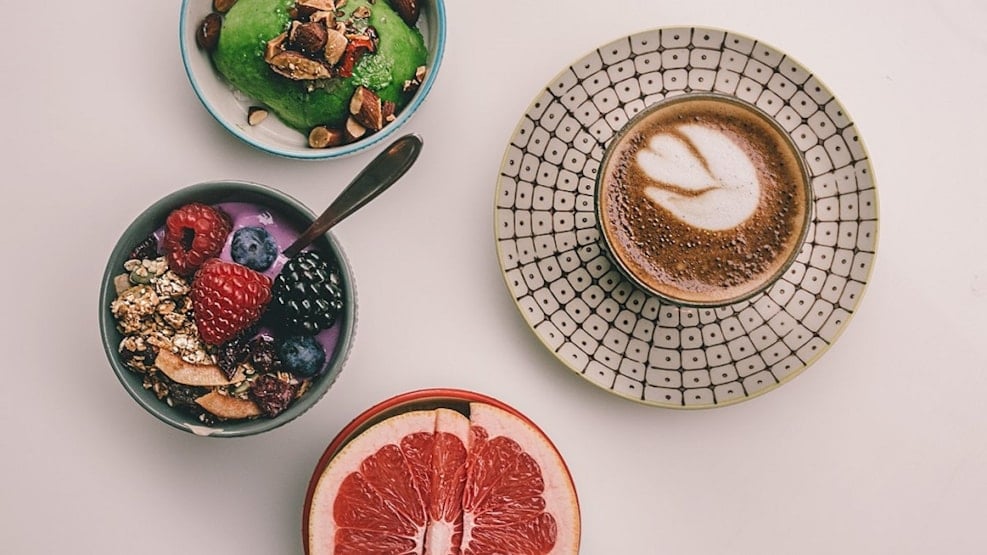 Mad & Kaffe
Mad & Kaffe took Copenhagen by storm in 2015 and has shone its light on Vesterbro ever since. Now they also opened at Amager and Frederiksberg.
Most Copenhageners have Mad & Kaffe on their brunch bucket list. Located in one of Vesterbro's hotspot locations, you can combine your own tasty breakfast plate by ticking the list of various breakfast possibilities.
The café is known for being an Instagram-darling with an aesthetic and colourful morning plate perfectly shareable – with a friend or on social media. Avocado with chilli oil and baked almonds, cinnamon bun with organic chocolate on the top, yoghurt with muesli, macha tea and basil are just some of the small dishes you find on the menu.        
Mad & Kaffe also offer lunch and bigger meals. You can order burgers, salad or sandwiches. You can also sit outside and enjoy the glimpse of sunshine if the weather is up for it. In 2015 Mad & Kaffe won the prize for Copenhagen's best café.
Protip: Prepare to wait a bit for an available table since Mad & Kaffe operate without table booking. Instead, spend the waiting time with a short stroll down the popular Sønder Boulevard.