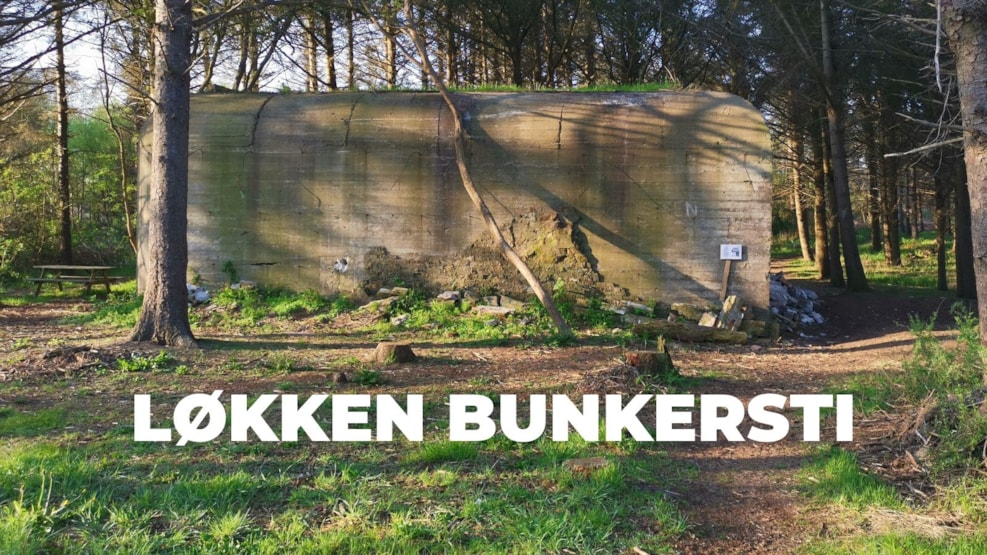 Løkken Bunker Trail
Løkken offers a new hiking trail - Løkken Bunker Trail. It is a new hiking trail for the whole family who would like to experience the bunkers in the forest and in Løkken town.
The trail starts in the forest along the cycle path behind SuperBrugsen. Here you will find the first collection of bunkers.
The trail makes all the bunkers visible in forest, dunes and in the middle of the town. The trail guides you around to several bunkers where it is possible to get inside and experience them. Information boards will be made at the bunkers that tell their history and function.
The route
SEE THE MAP HERE
In addition to the bunkers in the forest, the tour will take you around Løkken to discover several other bunkers – e.g. in dunes and in the city.
The bunker trail starts at the Løkken Tourist Bureau. From there, the trip goes to the forest area on the other side of the bypass. There are 4 bunkers here that have been opened so that it is possible to enter them. Between the bunkers, the trenches can be experienced.
The Bunker trail then goes to Vendsyssels Plantage, where there are 4 bunkers to be found. Here it is possible to enter 3 of them.
The next stop is the bunker at the Dangersignal Mast, which is located on top of a bunker. The last part of the route takes you past some of the civil protection bunkers that lie just below from the water tower. Here one of them is used as storage to make Ingstrup Bunker cheese. 
The bunker trail is part of a larger project. A project whose goal is to connect a larger area with trails and create opportunities for hiking and experience in the area, on the beach and dunes, and in Løkken centre.