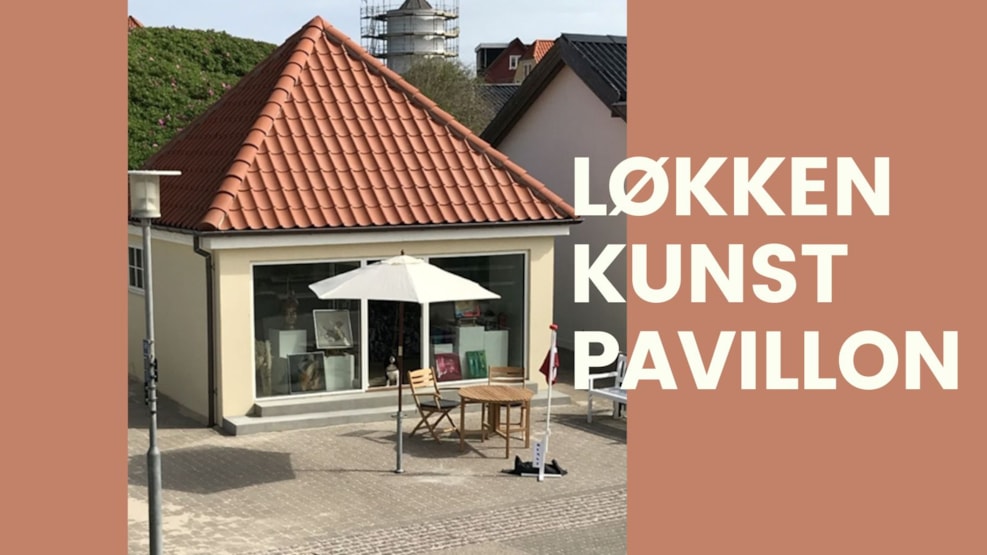 Løkken Art Pavilion
Løkken Art Pavillon is considered as a gem. The building has been existing on Sdr. Strandvej for over 100 years and today it offers changing art exhibitions all year round.
Experience and enjoy art in the Art Pavilion on Sdr. Strandvej or come and exhibit yourself as an artist.
At the bottom of the stairs from the Signal mast you will find Løkken Art Pavilion. The pavilion was built in 1921 as an ice cream shop and has since been used for various purposes. In 2003 it was converted into an art pavilion and has been used for this purpose ever since.
Within the last year, it has undergone a thorough refurbishment, and now appears brand new. It has been insulated, had heating installed and a small kitchenette, and the facilities are now in perfect order. Mr. Strandvej by the pavilion is probably the place in Løkken where the most people pass by.
A perfect display window with many purposes
The art pavilion can be rented if you would like to try your hand at exhibiting art. Therefore, as a guest, you will experience changing exhibitions and activities in this small house. The exhibition season with foreign artists extends from Easter to the autumn holidays. There are still a few available periods for rental in 2023. Outside the season, the Picture Collection, which manages the pavilion, will exhibit itself.
If you are interested in renting the pavilion, you can contact Birgitte Dybdal on tel. 20320540. Read about the Løkkenmalerne at www.loekkenhistorie.dk