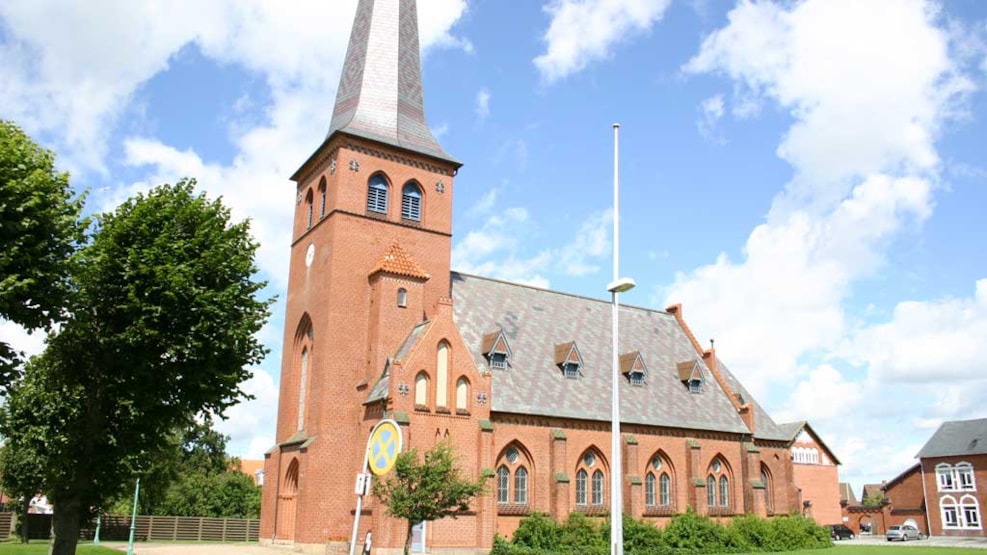 Løgstør Church
The church of Løgstør was built in 1893 but had a thorough renovation in 1993 implemented by Arne L. Hansen, who created an entirely new and very inciting church room.
On the gables of the pews he displays time throughout the 24 hours of the day, and on the altercloth you see the Seven Station of the Cross.

In the porch Arne L. Hansen combines the Sun of Resurrection with the Seven Prayers of the Lord.

The many-coloured glass mosaics show various motifs from The New Testament. Jais Nielsen made them during the years 1943-45 and in 1953.