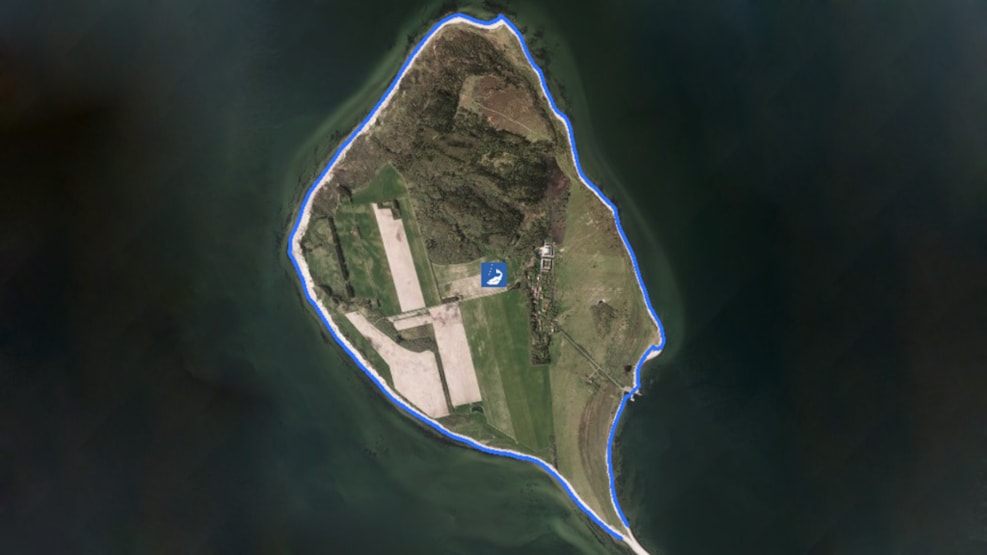 Livø Fishing Ground
The stretch of coast all around the island offers great fishing, but especially the north-western side of the island is exciting, with stony beaches and steep cliffs. The bed is varied by sandbanks, belts of eelgrass and several big rocks, and there is at times very big fish to catch from the island. 
You will arrive at Livø by the passenger ferry Miniline from Rønbjerg Harbour, a sail of approx. 20 minutes. Ordinary navigation is only possible in the period from medio April to medio October – Find the sail time schedule at www.miniline.dk
It is not possible to bring your car, so all traffic is by foot, unless you have a kayak or the like with you. You can walk all the way around the island in approx. 2 hours, and even though Livo only is 320 hectares, it offers most types of landscapes there is to find in Denmark. At the southside of the island is Livø Tap stretching well over 3 kilometres towards southeast. There is no entrance to the Tap, which is the home of many of the fjord's seals. Because of the difficult access is the fishing pressure low at the island. 
NB! Dogs are not allowed on Livø.
Parking at Rønbjerg Harbour, Livøvej (GPS: 56.890863, 9.166762)