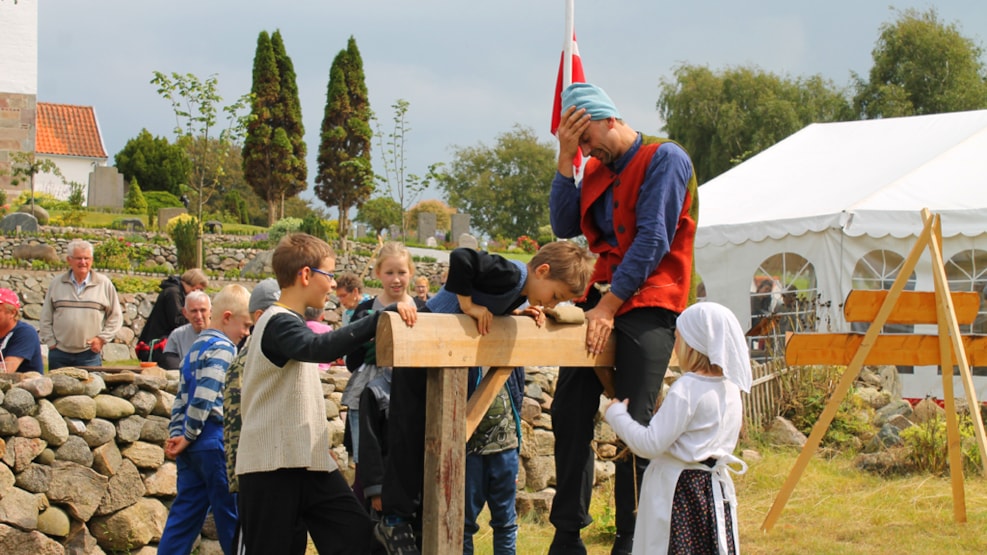 Living Village - Vesterbølle
Between Hvalpsund and Hobro, you can visit Vesterbølle and experience a village as it was in the 19th century.
The Association for Living Village Culture is based in the small village of Vesterbølle, which has a fantastic history. The farms in Vesterbølle were originally leasehold farms under the Lerkenfeld estate and were sold as freehold farms in the period from 1815 to 1844.
Unlike other places, the farms in Vesterbølle were not moved out to the fields but retained their familiar location in the village. Today, Vesterbølle is one of the most authentic villages in Denmark, as almost all the farms and houses are situated just as they always have been.
In 2003, Vesterbølle was designated as a "Culturally Preserved Village".
The association owns two machine houses in Vesterbølle which are used to store the extensive collection of wagons, machinery, and other items. On the first floor of one of the machine houses, workshops for various trades are being set up along with their respective tools. Additionally, there is a large collection of old kitchenware and washing machines.