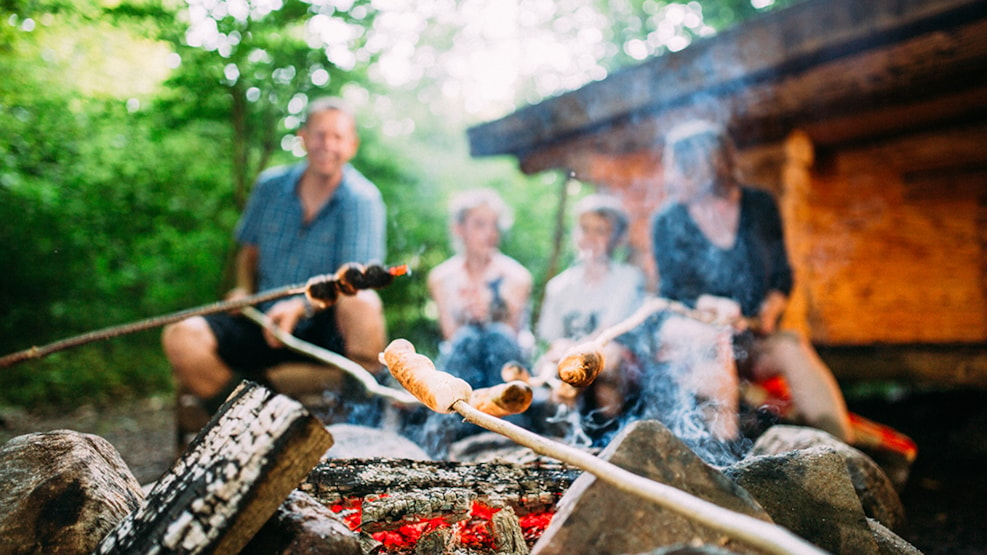 Lisbjerg Forest and Shelter
Spend a day in the nature where you can be active, relaxed or just have a fun day with your entire family. Lisbjerg Forest is located 11 kilometres from the city center and is accessible on bike, by bus or in car. Jump on your bike and experience the creative path to Lisbjerg Forest.
Iron age playground
Run through the gate inspired by the Iron Age, and jump into an old world where you can be Asterix and Obelix for a day. In the beautiful surroundings and buildings you will forget all about living in a modern society as the nature and decorations takes you back to an old time.
You can set up a small camp in the watch tower while you are on the lookout for strangers - or just enjoy the view over lakes and forests.
Remember your sleeping bag!
You can book one of the many shelters in the area and sleep in the nature after having enjoyed your food on one of the bon fires.
See what others are sharing on Instagram