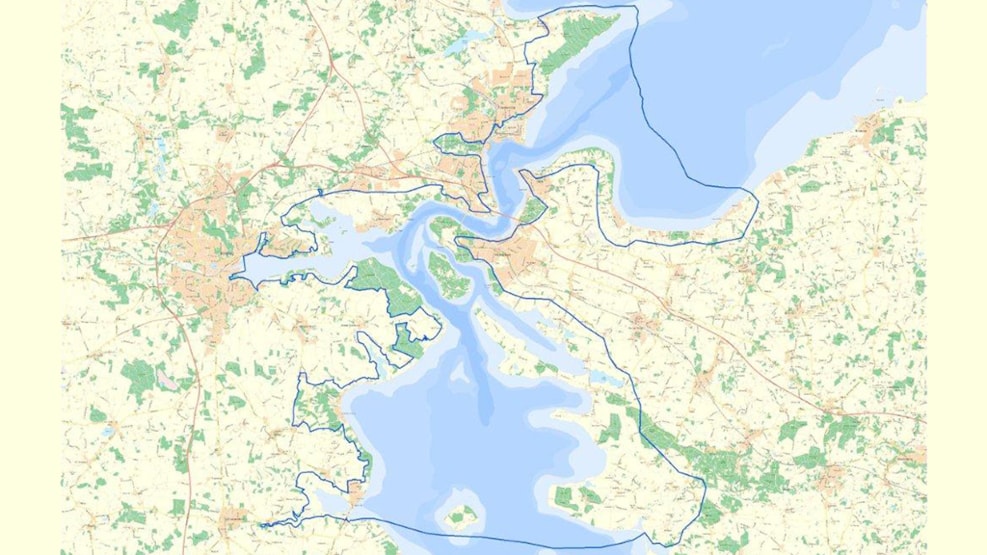 Lillebælt Nature Park
Nature Park Lillebælt is Denmark's largest nature park. A marine nature park, with the Little Belt winding and flowing through the beautiful coastal landscape. It is home to the world's densest population of whales - the small porpoises. If you go whale watching on the Little Belt, you have a good chance of spotting them.
The Little Belt is both narrow and very deep. The s-shaped passage was formed by a glacier during the last Ice Age. At its narrowest, The Little Belt is just 1 km wide but it is up to 15 km across at the widest point. And did you know, that the Little Belt is up to 80 metres deep?
Along the shore, you will find green beech forests and steep cliffs, which continue beneath the surface of the sea creating ideal conditions for a rich variety of flora and fauna. This is one of the reasons why divers from all over Europe come to the Little Belt. By The Little Belt, you can enjoy a wide range of water sports and first class maritime experiences.
If you prefer to keep your feet on the ground, the nature park also offers a wealth of cool experiences and activities on land.
Nature Park Little Belt works to create many exciting experiences for its users; locals and visitors. Each year, we organize guided coastal walks, porpoise excursions, fossil hunts and guided mushroom tours.