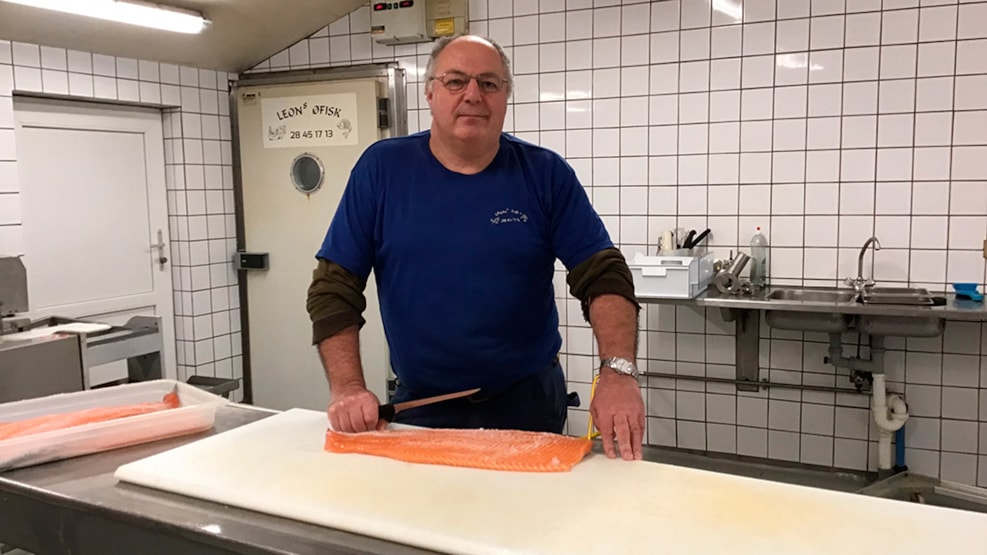 Leons Øfisk fish shop
Every single morning Leon Mikkelsen, the fishmonger and the owner of Leons Øfisk fish shop, goes on a hunt for the best fish at the Hanstholm fish auction. Leon picks self those fish that are sold in his shop, but also brought to many inns, restaurants and cafés on the island of Mors – because quality is the most important element. And because of that, at Leons Øfisk it is possible to get fresh fish every day.
The shop can be found at Ilkæret 18 in Erslev. If it's not possible to make it to the fish shop, you can also find Leon Øfisk's frozen fish in the grocery stores in the towns Sejerslev, Nykøbing, Vils, Ørding, Øster Hvidbjerg and in Brugsen in Øster Assels. Besides, the fish shop has its own smokehouse and a large selection of fresh fish, shellfish and smoked products.
So if you like quality fish, then Leons Øfisk is definitely worth a visit!
The fish shop can be contacted by +45 28451713 and on their Facebook page.