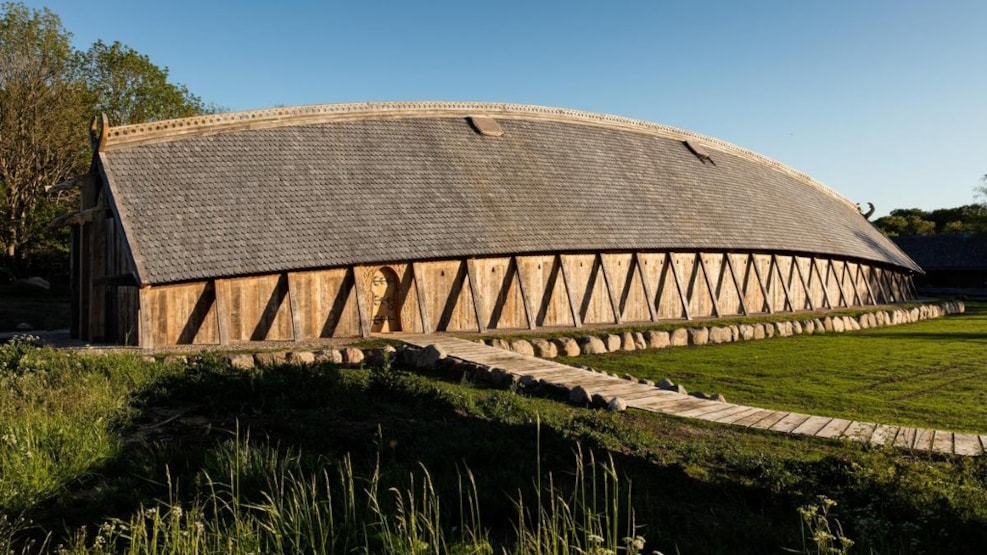 Land of Legends - the land you must explore
Land of Legends is the land you must explore. It is a 106 acre archaeological open air museum located in the Lejre Municipality, few kilometers west of Roskilde.

Land of Legends comprises reconstructions of an Iron Age village and sacrificial bog (200 BC to 200 AD), a Viking market place (900 AD), a Stone Age camp-site (5000 BC), an 18th-century farmstead and various grave monuments.

Each summer, many every-day families spend a week of their holidays in the Iron Age village, the farm cottages and the Stone Age camp-site. They dress in period costume and take on the role of inhabiting the reconstructed areas, while trying to live by utilizing the techniques of the past.

The historical artisan workshops (the pottery, the weaver's workshop, the smithy) work to reproduce (pre-) historical handicraft. Gardens, pastures and fields are the natural scenario of activities and reconstructions.

There are a number of picnic tables around the site. In addition, it is possible to rent pushcarts and participate in guided tours. Special events for groups are available upon request.