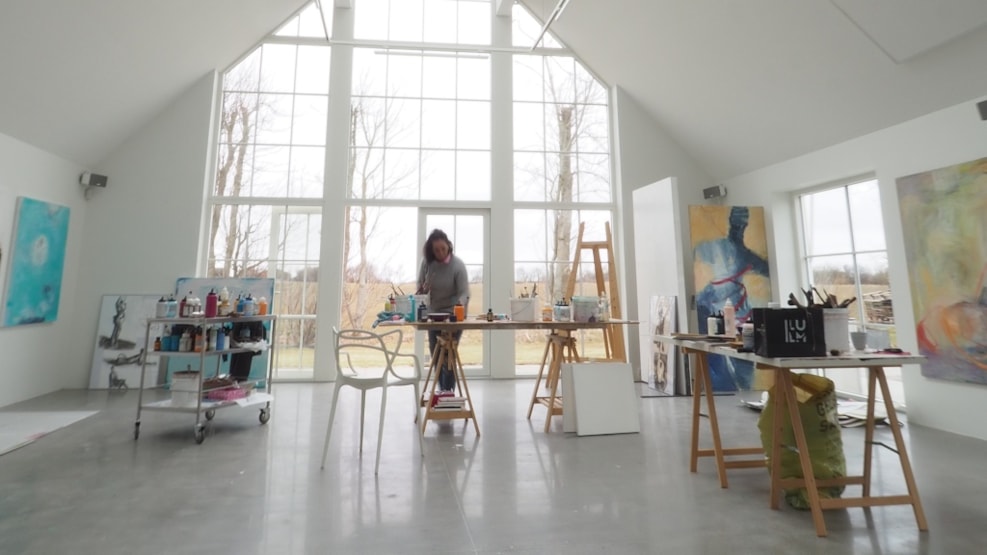 Kunstart No. 20 - Galleri
The Gallery at "Kunstart20" mainly exhibits Jane Wollesen's own works, but , in addition, there is a small selection of Danish and foreign artists.
Jane Wollesen is educated at the school for art and design at Kolding. During the last 30 years she has worked as an independent visual artist both in Austria and Germany, where i.a. she designed refrigerators and messrooms. Furthermore, Jane has had decorarion commissions for hotels as well as private companies. Through studies with international visual artists and many years' experience Jane has developed a unique visual art universe. She works mainly with pictures in mixed media and acrylic. The large, colourful works are not only found in the gallery and premises of "Kunstart20", but also in many private homes all over the world.
Jane offers painting courses for all interested. See more on www.kunstart20.dk under "courses".
You may rent both the gallery and the studio for minor events, meetings and other courses by filling in a contact formula on www.kunstart20.dk .