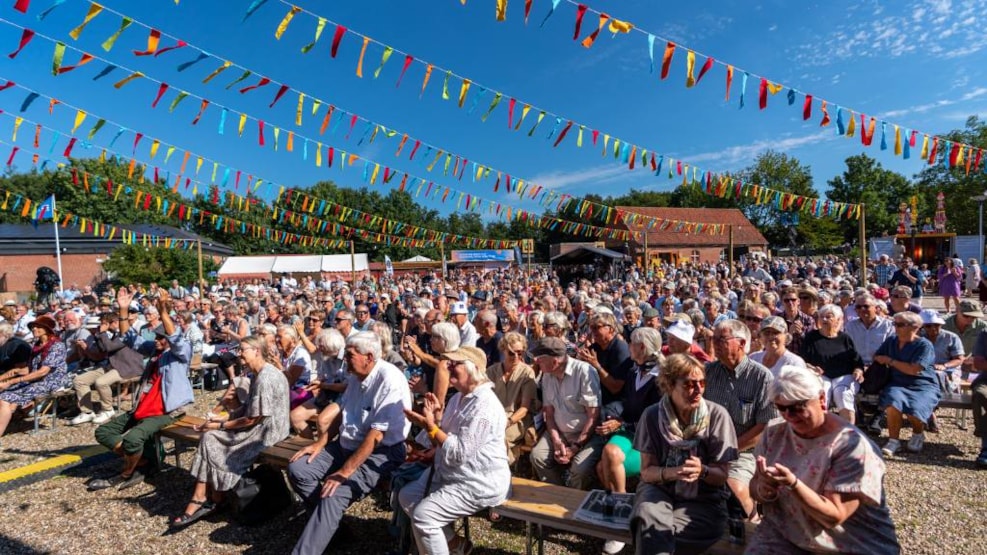 KULTURMØDET Mors - Event "Culture Meeting"
Kulturmødet Mors is a major event and a hallmark of Denmark's gathering place for conversations about art and culture.
THE CULTURAL SUMMIT
The cultural summit (Kulturmødet) is Denmark' new centre stage for discussing arts and culture. The Cultural Summit takes place next time in Nykøbing Mors, Denmark, on August (Thursday through Saturday, week 34)
The core of the Cultural Summit Mors is almost 85 dialogues and about 385 experiences of all kinds of arts: performing arts, music, film, literature, architecture and visual arts.
DIALOGUES DURING THE CULTURAL SUMMIT
During the Cultural Summit a number of dialogues among knowledgeable and visionary people from within the Danish spheres of art, culture, business and politics take place.
After the festive opening the 85 dialogues begin. Everything is there, right from the intensive debate to the more intimate dialogues, where the themes are discussed in more detail. The debates are moved forward by people from the Danish cultural and artistic life, politicians, business people and others, who on a daily basis keep the cultural debate alive – but the audience is also encouraged to involve themselves in the debates. Prominent people from abroad will also be present.
EXPERIENCE CULTURE
Any dialogue is futile, if it is not surrounded by art itself. A broad culture festival will therefore take place around the Music Centre and across town. It is here possible to experience current forms of art such as film, music, literature, visual art, performing arts etc. The artistic level is high and there is room to be innovative. In addition it is possible at "KulturDanmark" to experience institutions, professional and talented amateurs from across the country who contribute to the programme of the festival. The festival runs during the same 48 hours as the debates.
WELCOME TO NYKØBING MORS
When the Cultural Summit Mors opens on Thursday 25th August at 14.00 the whole town is ready to welcome the more than 20.000 visitors. Much effort has gone into finding accommodation, the restaurants have bought extra produce and the town's service level is at its highest regarding f. ex. transport, shopping opportunities and whatever else is needed when the number of inhabitants more than doubles during the 48 concentrated hours.
The Cultural Summit is organised by the municipality of Morsø and North Denmark Region and it has gained financial support from the Danish Ministry of Culture, the Danish Arts Foundation, the Cultural Agreement in North Jutland, and a number of other funds.