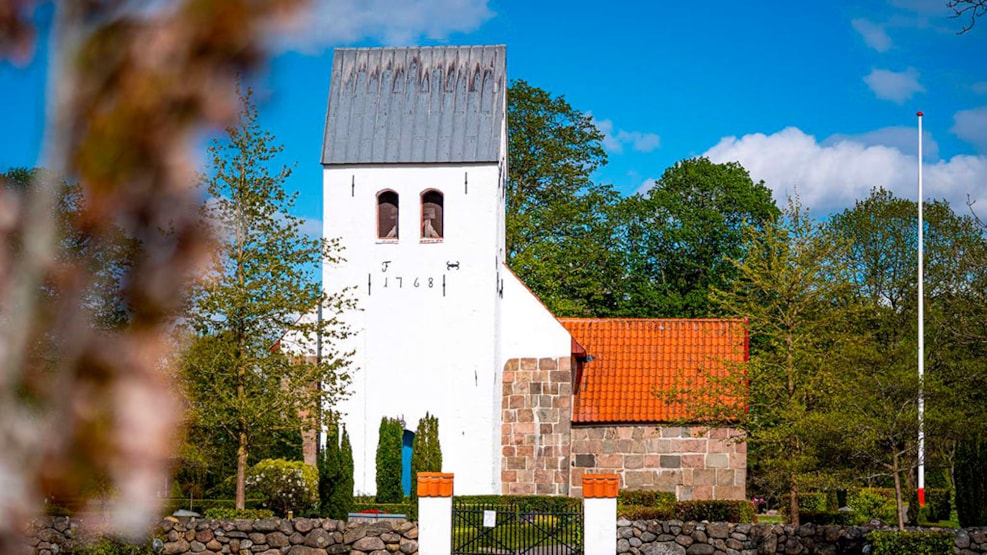 Kragelund Kirke
Kragelund church is an ashlar church with exquisite Romanesque features intact, such as its south and north portals. On the underside of the south portal's tympanum is a well-preserved runic inscription.
The church
It can be seen in the porch, which is a later extension to the church, built of ashlar from a demolished church in Engesvang. The tower – built on stilts – is partially built of large medieval bricks from a demolished royal hunting estate located in "Kongelunden", east of the church. Interior: Gothic vault in the chancel, pulpit and gallery in ordinary Baroque style. The cast iron altarpiece from 1966 is made ​​by Erik Heide. Organ: Marcussen & Søn 1995. In the churchyard there is a small granite monument with an iron cross made by Erik Heide, which was erected in connection with the urn burials in 1993.
Open from sunrise to sunset. On Sundays during services.