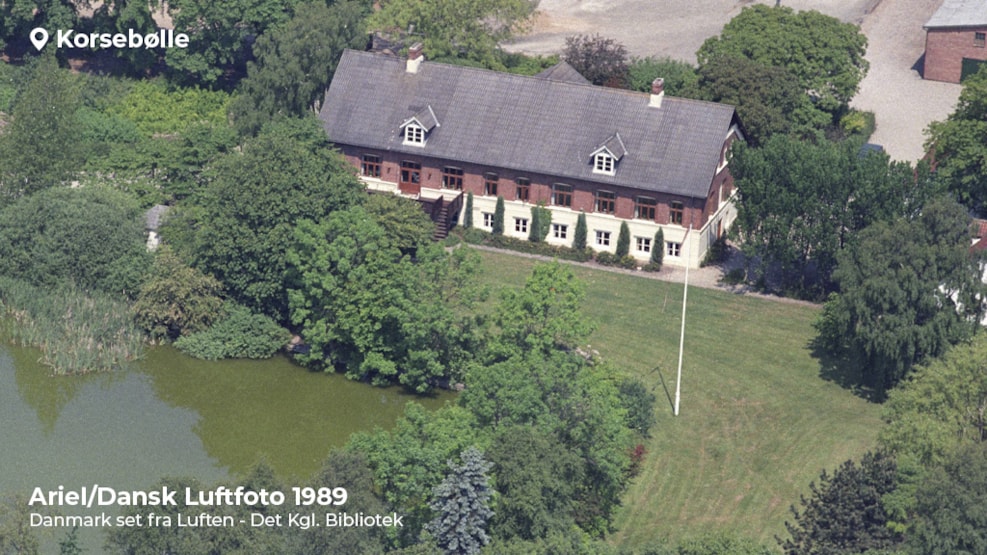 Korsebølle Manor
Korsebølle Manor was formed when the count purchased the entire village, comprising 10 farms and a house. No public access.
Originally, Korsebølle was a small village with 10 farms and one house, each with a small plot of land. In 1688, the village was still divided among several owners.
From 1718 to 1719, Count Carl Ahlefeldt from Tranekær purchased all 10 farms and the house with the intention of transforming the village into an independent manor. All the farms were demolished, and the land was consolidated into an estate called Korsebøllegård, under the ownership of the Langeland County.
The main building with a pointed gable facing the courtyard was first constructed in 1902.


The public does not have access to Korsebølle.
Learn more (in Danish) about Korsebølle's ownership history, servants, buildings, and cultural environment at danskeherregaarde.dk.
Source: Dansk Center for Herregårdsforskning