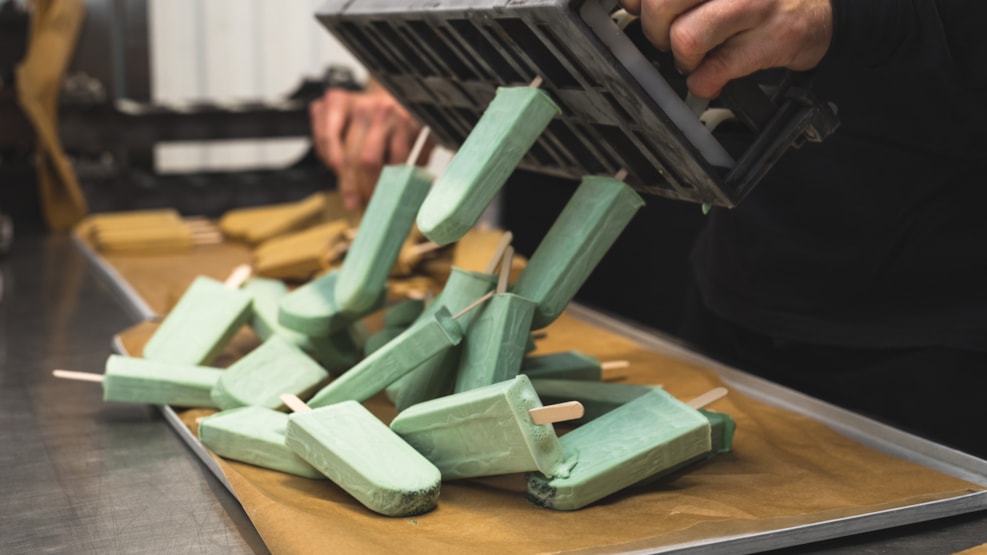 Kødbyens Is
At Kødbyens Is, you can get delicious handmade ice cream, by people trained in Italy. The texture is creamy with a lot of different variations. You can finde the ice cream in the Meatpacking district, but also other places like the convenience store Irma.  
In the meatpacking district, have they since 2016 been making classic ice cream on a stick, with a twist. The owners have been in Italy, to learn from the masters. Therefore, they make every ice cream by hand, with love and the best ingredients.
The ice cream is a mix of cream and whole milk, which gives it a light and creamy texture. You can get the classic flavours like vanilla, chocolate and pistachio, to the more experimental flavours that change from season to season for example sea buckthorn in the early spring.
As the name applies you can find the shop in the cosy and popular Meatpacking district, where the shop also serves cocktails. But you can also find the ice cream in many other places, like the convenience store Irma.