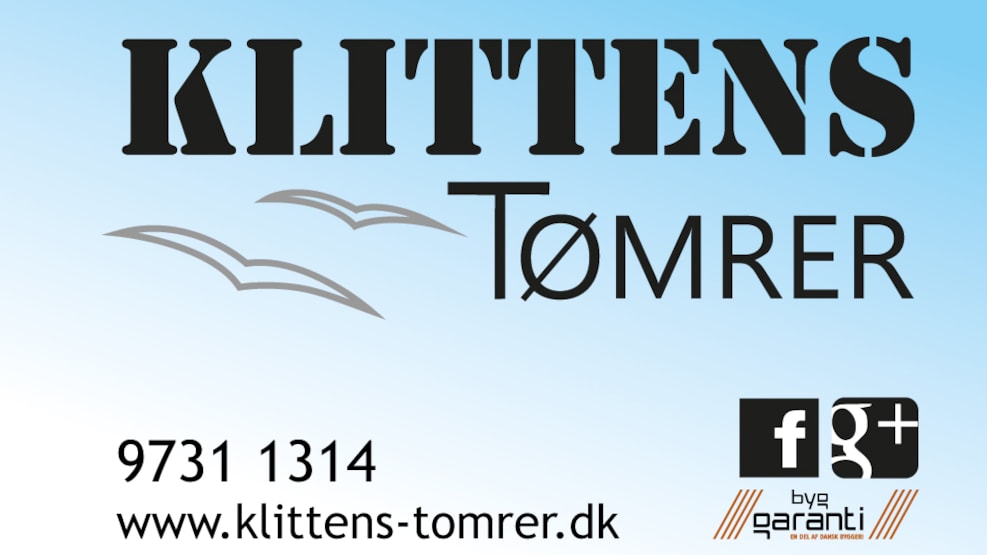 Klittens Tømrer
Is your holiday home close to a loving hand? Maybe new energy-saving windows? Then Klittens Tømrer can find a solution for both profession and private. Klittens Tømrer is one of West Jutland's leading carpentry and joinery companies, employing more than 30 employees. 
In 1997, Klittens Tømrer was established by Lars Timmer and Jan Abildgaard. In 2010, Martin Ahle became the owner of the company, and Søren Kjærgaard did the same in 2014. Today, Klittens Tømrer therefore consists of 4 owners, and permanently employs 25-30 skilled and competent employees within carpentry and joinery.
For this reason, Klittens Tømrer carries out all kinds of tasks and projects, and this applies to both business projects for private construction, renovation and extensions.
What Klittens Tømrer offers are, among other things, a turnkey contract, new construction, extension, renovation, maintenance for both private and business.
At Klittens Tømrer, they do not compromise, and you will always experience security and quality. At the same time, you will also find a competitive price combined with serious professionalism. At Klittens Tømrer, professionalism takes the lead, and they take no chances or take risks on your behalf.
In addition, Klittens Tømrer focuses on the local, and works for a better West Jutland. Therefore, they support the local community and the local spirit in and around Hvide Sande. For this reason, Klittens Tømrer supports the local association life and the fresh initiatives in the area.