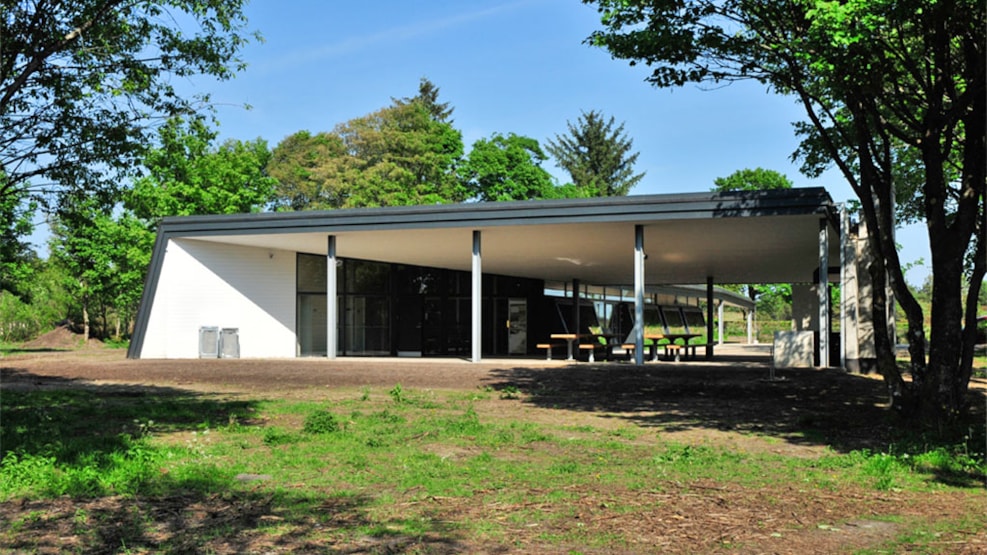 Kirstinelyst
Randbøl Hede is Denmark's largest inland heath, featuring wide-open windswept heather dunes. The scenic area now offers a hands-on visitors' centre, Kirstinelyst, where you can learn about the fascinating history of the heathland.
Bordering the heath, the visitors' centre serves as a heritage and experience centre where visitors of all ages can learn about the natural history of the heath and why this unique landscape is so important to preserve. The building itself with its living roof and mounds melds into the natural surroundings.
The visitors' centre lets you explore new history trails to discover the heritage of heathland farming and even the vestiges of German air defence systems from WWII. Discover where peat comes from and learn about the wildlife.
You can also stay in a heathland shelter, designed following age-old tradition. Explore the hiking and bicycling routes that cross this magnificent landscape where you'll also find designated routes for horse riding with paddocks, water troughs and hay feeders.