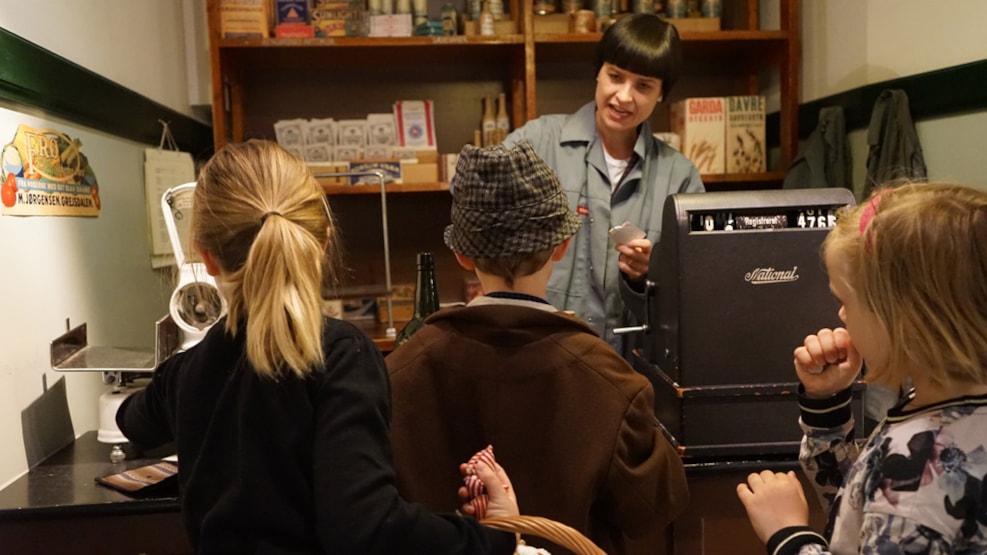 The Kids' Workers Museum
The Worker's Museum in Copenhagen has a section for children. Here they can experience first-hand what life was like for the working class kids of Copenhagen. Entrance is free for children under 18.
The museum covers a period of 100 years, meaning the time from the end of the 1800's to 1980. Special focus is on children's daily life in the 1930's, and what it was like to grow up in a financial crisis.
Let the discover everyday life of their great grandparents' generation. Did they really have to work every day? Did they have any toys? Work as a bicycle delivery boy or girl, work at the brewery or at the grocery shop.
They can also play in an old fashioned kitchen and dress up in wooden shoes, and 1930's kid's clothing. In this exhibition you can play with everything!
Backyard games and fun during the summer
During summer in the museum's historical backyard, kids can experience the scenes of everyday life as well as games and working conditions for the city-youngsters in the early 1900's. All summer activities and admission for the museum are free for kids below the age of 18.
The target group is the three to 12-year-olds, but in reality there is room for playful souls of all ages.