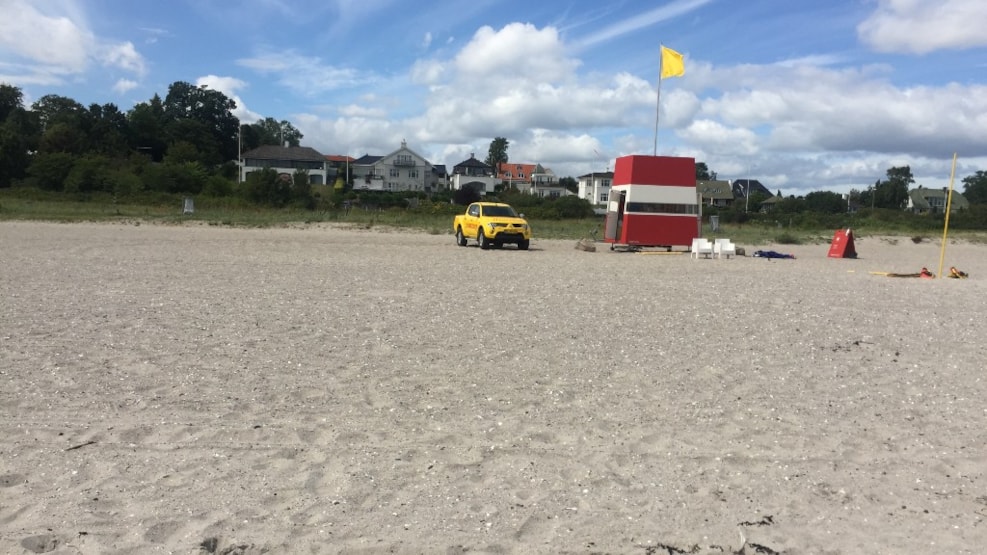 Kerteminde North Beach
The North Beach, Funen´s best beach.
The North Beach is the most popular beach in Kerteminde. People from near and far flock to the beach to enjoy the fresh water from the Great Belt.
The North Beach stretches almost 1000 meters, and is primarily sand, however the farther north you go, the rougher the terrain, meaning the vegetation is more grass and rushes.
The North Beach is mostly sand, and the water does not get very deep until farther out. So, it is a great beach for kids.
There are a few different possibilities to park for the beach. Either you can park by the south side, where there is an 18 put minigolf course, kiosk and toilet. you can also drive a little farther north, along the beach, and there will be parking right by a little kiosk that sells ice cream. Here you just cross the road, and the beach is right there.
At the south end of the beach, you will also find two beach volleyball pitches, where you can challenge your friends or family to a game.
There is likewise, in the kid's summer vacation, lifeguards present at the beach.