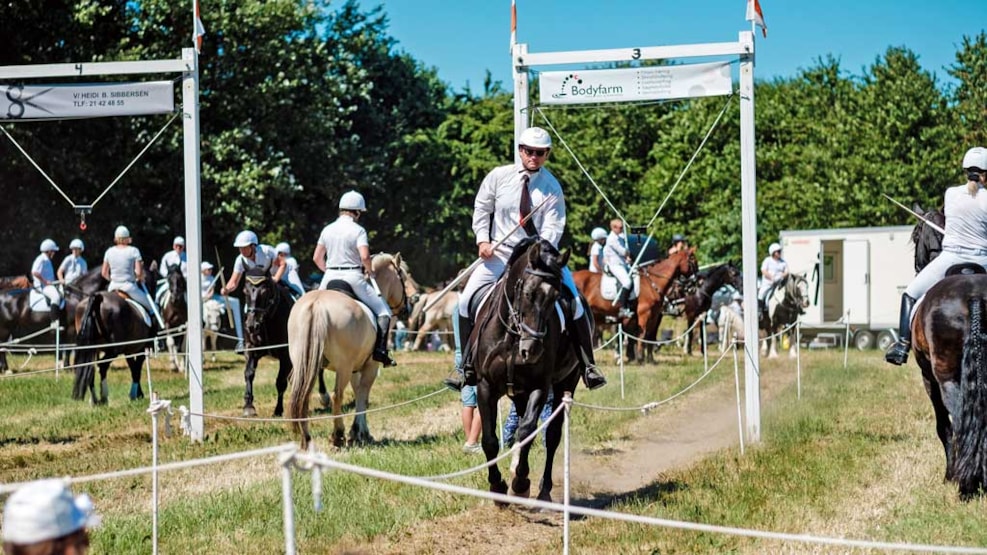 Kegnæs Tilting-at-the-ring
Kegnæs Ringridning (tilting-at-the-ring) is one of the smaller events where we also hold a summer party at the same time.
On Saturday there will be tractor tilting-at-the-ring and on Sunday there will be tilting-at-the-ring on horseback from noon.
At the tilting grounds, we have tombola, bouncy castle and activities for children and adults as well as sale of the classic tilting sausage and bear/fizzy drinks.