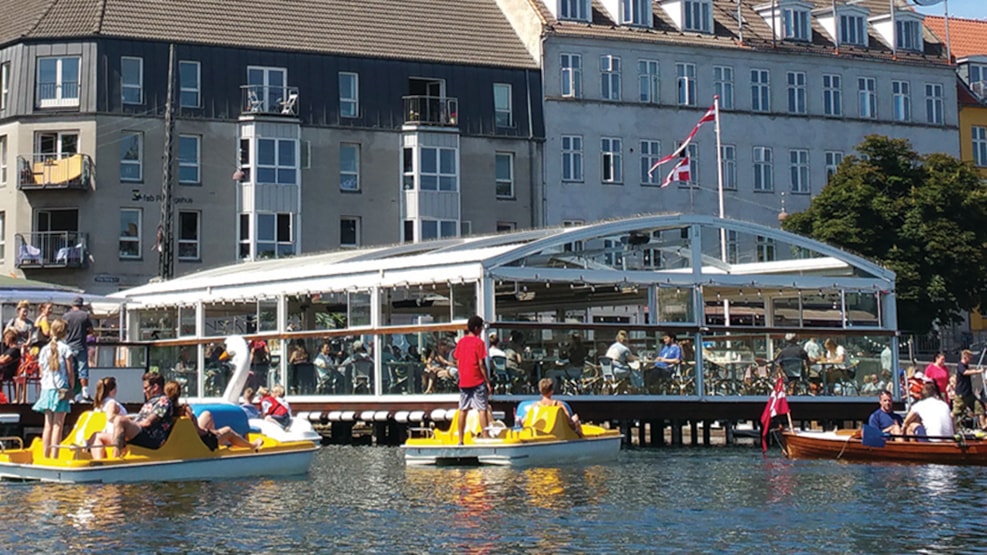 Kaffesalonen
Kaffesalonen has first-row outdoor seating at, or rather, on the Peblinge Dosseringen Lake. Enjoy your drinks and food while gently rocking away on the lovely wooden deck.

This place is so quiet and peaceful that it's hard to grasp that the busy Metro and S-train station Nørreport is only 10 minutes walk away. Forget all about stress and wipe out every trace of fatigue while looking at swans nestling, ducks cackling, and urbanites calmy munching their bread.

The wooden deck houses a bar and a BBQ serving a limited variety of drinks and dishes. If you want to order from a more extensive menu, you need to go into the café.