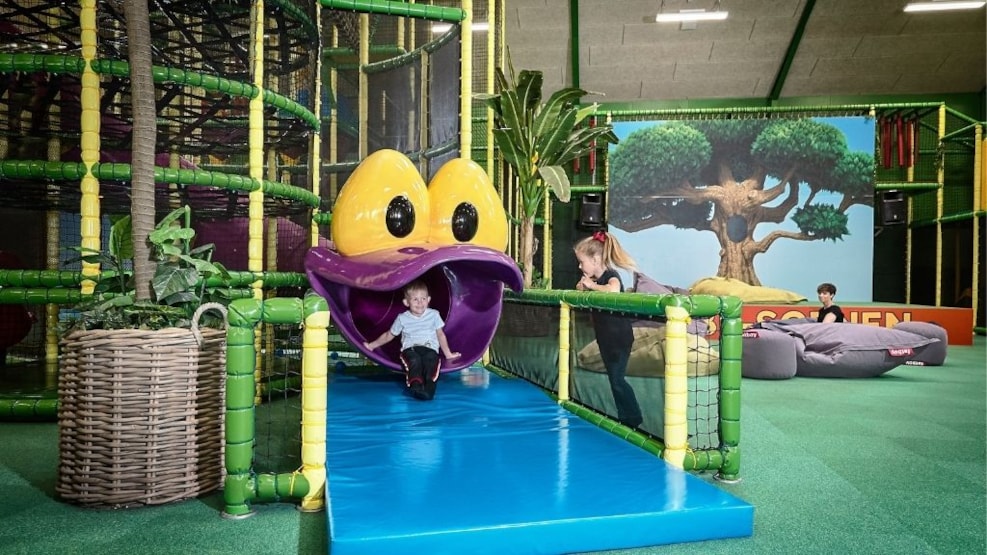 Jesperhus Holiday Park - Zik and Zak's Abeland
Burn off some energy at Zik and Zak's extensive Abeland - there are plenty of fun activities for both young and older children.
Let loose in Zik and Zak's Abeland, filled with a theme featuring Hugo and his friends. Here, the kids can have a blast in play towers, slides, trampolines, ball pits, and much more. There is also a safe play area designed especially for the little ones, with good visibility for parents. There are tables and chairs where parents can relax while the children play, and where you can enjoy your lunch available for purchase at Abeland's Kiosk.