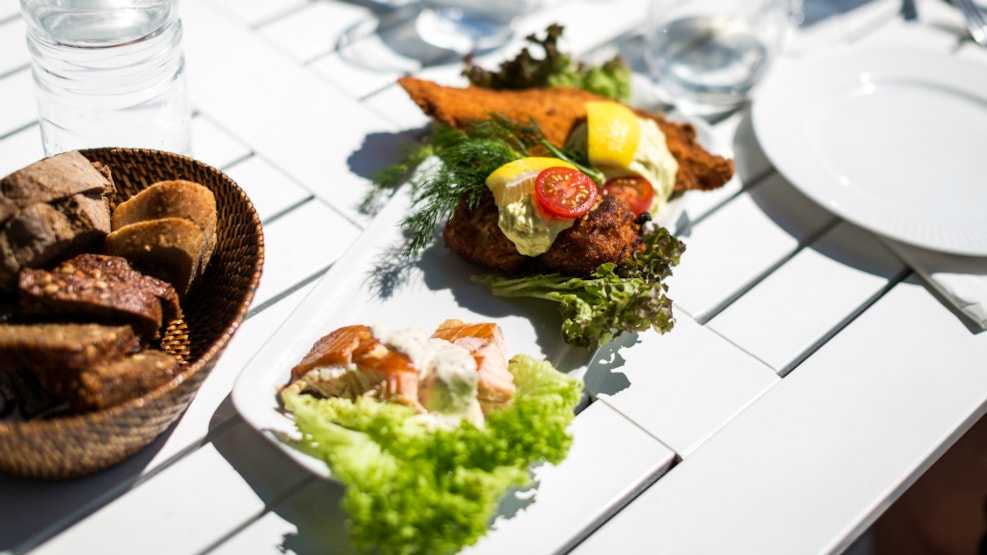 Jenners Seaside
Jenners Seaside is located at Mosede Havn and offers a unique view of the harbour area, the sea and the coast line.
The restaurant is open all year, but the light and temperature affect our opening hours. For lunch, we serve cold and warm dishes beautifully arranged on platters. We offer various dishes from our own smoking chamber. We will have freshly fried fish fillets and homemade fish cakes, and we will, of course, also have dishes for you who do not eat fish.
For dinner, our dishes will be inspired by the season, but as for lunch, fish and seafood will dominate the menu.
We want to attract a wide audience and have therefore decided to keep our prices in the lower range.
Jenners Seaside also welcomes parties of up to 70 people.