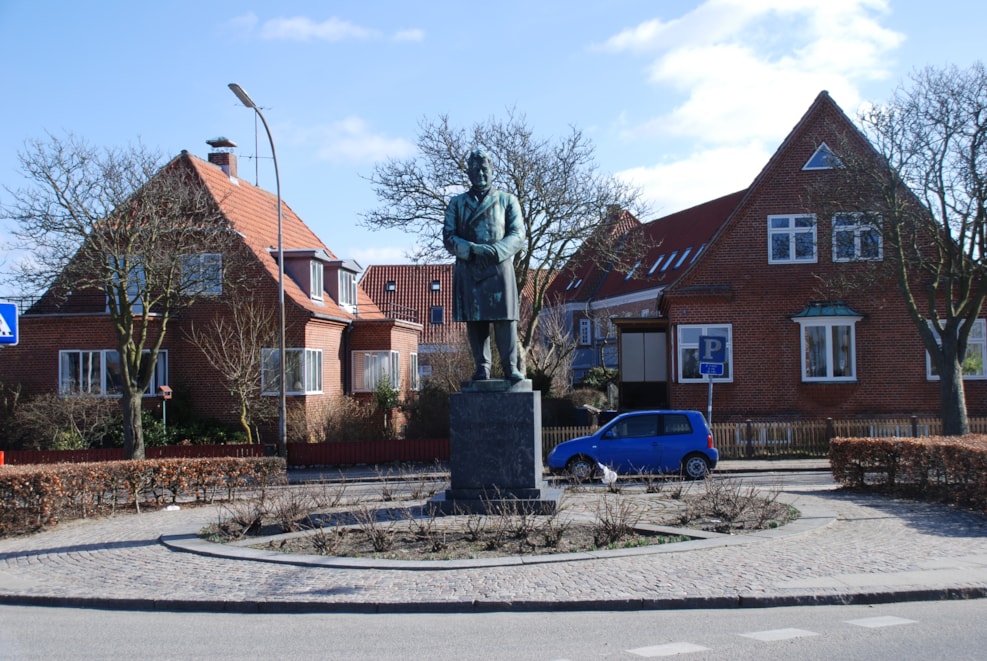 J.C. Christensens statue
The statue of J.C. Christensen was erected in 1952, and was made by sculptor Johs. Mountain. The statue depicts Council President J.C. Christensen.
The famous politician from West Jutland. J.C. Christensen (1856-1930) was the most politically powerful man in the first period of the 20th century in Denmark. The museum in Hee about J.C. is fit out in the house he built in 1907. The house is also the base of local history archive for Hee parish and accommodates changing exhibitions and arrangements.